Some of the most meaningful moments in life starts with the tiniest interactions. Sometimes, the path to the enlightenment you are trying to achieve is shown to you by people you don't expect to touch you most profoundly not just with their revered work but also through their good-naturedness, humility and generosity of time.
Through the loving kindness of certain people, Jun Lopito was such a pilgrim I was fortunate to have met along the way.
Jun was, to me, not just the unassuming master guitarman most people revered. It wasn't his legend, his blues, his life nor his fidelity to his Buddhist faith that endeared him to me. It was his calm countenance and presence with silent detachment from everything and everyone in his orbit.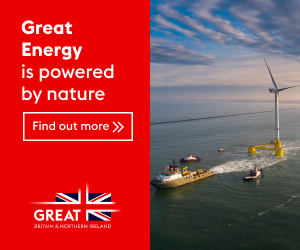 He was unperturbed by the trappings of his own celebrity, totally uncharacteristic of someone with his stature in the music industry. For a well-regarded Pinoy rock royalty, ego was virtually non-existent for him. In the words of the late, great actor-turned broadcaster Rod Navarro, "walang masamang tinapay" best sums up his low-key disposition in life. Just a genuinely nice guy. If you've been to gigs, rocked the house out with some of the notable acts and had the privilege to hang out with rock stars who usually hogged all the attention, if you've been in the music scene long enough to identify the poets from the poseurs, you'd understand why it is such a big deal to know a Jun Lopito in person.
It would be presumptuous to say we were friends in the personal sense. We just knew each other through common friends. But I hope somehow Jun remembered me from that brief interaction, probably my closest encounter with him when he asked me who my favorite Beatle was. Why the Beatles among the old fogies, or how or why that came up, I can't recall. I told him I don't know the music of all four by heart to say I have a favorite, but I told him I like "the energy" (I actually said that…dear me!) of fellow Pisces, George Harrison.
Then Jun reflexively strummed his guitar with the first ten bars of "My Sweet Lord." Hearing him play an ex-Beatle's song was a big surprise from someone who was often been compared with Keith Richards, lead guitarist of the Fab Four's rival band, the Rolling Stones.
Then I choked up. My struggle with indecision about a major lifestyle change that time just needed a soundtrack after all.
We have no pictures together and I did not have another chance to hang out with him again. What I have of Jun is just memories, of his music, his trusty old Fender Strat guitar and powerful performances onstage as well as this sentimental memory of an impromptu soundcheck off-stage. And most of all, I will always have this heartfelt gratitude to him for wishing me well. For reassuring me that I will be just fine after planting my feet in the sand of Cebu, away from the noise of the city of my birth and the negativity of my personal history. Perhaps it was this blues buddha's way of saying, "let go, go with the flow," "Be kind to yourself" or "bloom where you are."
Jun unknowingly silenced the overthinker and worrier in me. His kind words, his reticence with the affirmation "OK yan" to my hesitation to uproot for good and begin anew offered some solace and a form of an unburdening prayer.
Then the sad news. The recent passing of this beloved champion of OPM rock and blues, based on the condolences and write-ups about him, will not be easy for everyone he has left behind. Yet as a consolation, it is going to be a spur to celebrate as well as emulate a life lived fully with total surrender to the invisible course.
Jun Lopito will leave behind a garland of good times, of happy memories, of his kindness – a testament to his heart and soul in cultivating his talent since the summers of his youth and sharing the gifts of his music until his last sunset at 64. People's common stories about their own encounters with him, both as an uncompromising musician, or a supportive mentor, and an inspirational human being will resound like a beautiful mantra on how to make a difference with the way Jun made connection and nurtured them into true friendships.
Jun's disclosure about being the hardest to deal with for musicians like him is always not having enough money to sustain them was honest yet was a dignified commitment to the selfless profession. When playing in a band or collaborating on a music project, the guitar hero intimated that he's always the team player. And dispensed advice to aspiring musicians on being humble and being open to be critiqued as essential to creative growth as an artist. Yes, he practiced what he preached.
His hearty laugh, his congenial company, his unintimidating aura and the transference of his visible joy of playing the guitar on stage, basking in the same limelight with fellow artists, and the warmth and energy those times produced will be painfully missed. And will never be forgotten. We will have to come to terms with Jun's permanent absence soon enough.
Thus, this reflection. His life as his death is a tag to the impermanence of life. Like the scent from an incense stick lit to remind us that – if I may borrow the words of dearly departed George Harrison in his song – "sunrise doesn't last all morning and darkness only stays at night time" with the amazing grace of certainty that our life "not always going to be grey."
This optimistic view is as compelling and empowering as Jun's practice of Buddhism in its resignation to the natural order. Because in the end, regardless of what we believe is true, like the cyclical seasons, all things must pass.
NMRK, Boddhisatva.