WITHOUT a doubt, shopping online is no longer just the domain of the privileged and moneyed. Thanks to e-commerce platforms like Lazada and Shopee, Filipinos do not need credit or debit cards to shop online. These channels accept cash-on-delivery and GCash, and this is how even teenagers on allowance from their parents can now shop online. Shopping online is now less intimidating for most people. I will admit that pre-pandemic, I barely shopped online because the whole process seemed too much.
During Lazada's 10th Epic Birthday Sale, I remember posting good finds on my Instagram Stories and friends were commenting that there were indeed many steals. For example, you could purchase six cans of soda from the Coca-Cola Flagship Store on Lazada and pay only P159 plus P38 for shipping. If that isn't a steal, I don't know what is. A can of soda usually costs P35 each in our neighborhood.
A 30ml bottle of my favorite scalp serum was priced at P1,500 and with that purchase, you get free gifts worth over P5,000. These gifts included a P400 voucher for your next purchase, a travel blower, a 30ml deluxe sample and a hand mirror. This is truly a steal.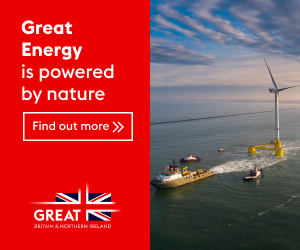 Beyond sales, discounts and steals, these online shopping platforms have helped boost the economy by directly and indirectly becoming sources of livelihood for many Filipinos. It is not yet the most perfect set-up at the moment because there are so many concerns to be addressed such as packaging waste, security and privacy for buyers and many others, but these are things that can be taken care of as e-commerce continues to grow.
"We are proud to be commemorating 10 years of investing in the Philippine digital economy, becoming a top trusted lifestyle destination. In the road ahead, we will continue to empower more MSMEs to transform and scale their businesses," said Ray Alimurung, chief executive officer of Lazada Philippines.
"Spurring the growth of Southeast Asia has been at the heart of Lazada's mission since our inception as a pioneer of e-commerce in this region. As we mark our 10th anniversary this year, we also celebrate the businesses and communities that make up our ecosystem, for it is their trust in us that has enabled Lazada to become integral to the everyday lives of Southeast Asian consumers as we are today. Looking forward, we also remain committed in our trajectory to chart sustainable growth across our ecosystem and deliver value to our consumers' lives—from investing in local competencies and enabling livelihoods to uplifting consumer experiences." said Raymond Yang, chief operating officer of Lazada Group.
Recent developments on the e-commerce front are encouraging not just for shoppers but also online sellers.
Union Bank of the Philippines (UnionBank) recently teamed up with Lazada to give online sellers more options when it comes to bringing their products closer to customers.
UnionBank, through its digital MSME online platform UnionBank GlobalLinker (UBGL), will create a special site for all Lazada sellers and the latter will do the same for UBGL sellers. All existing Lazada sellers prior to the partnership will be automatically included. The joint initiative aims to encourage more sign-ups in both of their respective marketplaces. It will help entrepreneurs expand their online presence much easier, as enlisting with either platform automatically opens up another virtual storefront for them, resulting in more opportunities to do business with customers.
On the Shopee front, 2C2P, a Singapore-based payments platform, and ShopeePay, a Singapore-based integrated mobile wallet, announced a new partnership to increase access to digital payments for consumers and merchants by enabling ShopeePay as a payment option to 2C2P's merchant network across five markets in Southeast Asia.
The move will enhance connectivity to the digital economy, a key driver of regional economic development, 2C2P said in a statement.
With ShopeePay as a payment option for 2C2P's regional merchant network, businesses and retailers across Indonesia, Malaysia, the Philippines, Singapore and Thailand can accept cash-free payments seamlessly, manage and track their finances with ease, and attract more offline traffic to expand their customer base. Because of this development, ShopeePay users can securely pay and earn Shopee coins to gain rewards with an increased number of participating merchants.
An IDC Infobrief commissioned by 2C2P showed that mobile wallets adoption will grow at an average rate of 35.3 percent from 2020 to 2025. Mobile wallets are changing the way people spend, lend and borrow money, invest and handle payments globally. Because of their nature, mobile wallets are seen as the fintech solution that would most significantly impact businesses and consumers.