ENGINEERS are considered "future-ready professionals" due to their expertise and the demand for them by almost all industries. From construction to manufacturing, as well as health care and aviation, engineers play key roles toward profitability and relevance. They are, in fact, society's enablers of progress, since they continuously create better systems using their knowledge in math and science.
Considered "rising stars" in the Fourth Industrial Revolution by a report by the Industrial Labor Organization's (ILO) entitled: The Future of Work in the Philippines: Assessing the impact of technological changes on occupations and sectors, engineers' competencies and background enable them to easily adapt to the new work qualifications and jobs that are emerging moving forward.
The Department of Science and Technology–Science Education Institute, meanwhile, projects a steady growth and demand for engineering graduates within the domestic market in the coming years.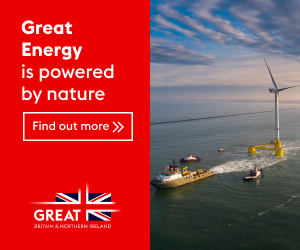 Engineering expertise
IT takes time and effort to develop the engineering expertise that employers look for. To become an engineer, one starts with the academic training he needs to develop the required competencies.
Mapúa University's president Dr. Reynaldo B. Vea emphasized the importance of carefully mapping out one's future career, and meticulously choosing an educational institution that can empower them.
"Graduating senior high school students should be very discerning in choosing undergraduate degrees and colleges. The four to five years they spend in college will determine how they will fare in life and in their chosen profession," Vea said. "Now that the wheels of the Fourth Industrial Revolution are turning, they must do everything they can to remain competitive and relevant."
While shortlisting colleges and universities for engineering, students should consider their strength and expertise in engineering education, and one good indicator is the breadth of degree programs they offer. Some universities only focus on four major categories: civil, mechanical, electrical, and industrial; while others provide new, highly specialized tracks with double majors or dual degrees.
Universities with a full spectrum of engineering tracks like Mapúa give students access to the best minds in each field, and a comprehensive view of each discipline. It also provides opportunities for collaboration with other disciplines—much like a real-world scenario.
Accreditations
THE next important consideration is the school's curriculum. Aspiring engineers who plan to work overseas should opt for internationally accredited or recognized schools. Foreign employers want assurance that the education of potential employees meets the current global professional standards.
Engineering and technology schools that have programs recognized by international bodies such as the Accreditation Board for Engineering and Technology Inc., or ABET, have this guarantee. It is a United States-based organization that accredits programs in the disciplines of applied and natural science, computing, engineering and engineering technology. Its accreditation assures confidence that a collegiate program has met standards essential to prepare graduates to enter critical engineering and computing fields in the global work force.
The Commission on Higher Education, meanwhile monitors, regulates, and certifies higher education institutions and programs. CHED classifies a program with exemplary curriculum and facilities, including faculty and staff, as either a Center of Excellence or Center of Development.
In the Philippines, Mapúa is one of the few universities with internationally and locally accredited engineering programs. It has 14 accredited by ABET, with 11 engineering and three computing programs. It also has seven programs named by CHED as Centers of Excellence—the most for a university in the country. These are Chemical Engineering, Civil Engineering, Computer Engineering, Electrical Engineering, Electronics Engineering, Environmental and Sanitary Engineering, as well as Mechanical Engineering. Its Industrial Engineering program is known as a Center of Development.
Incoming college students should also assess the credentials of a school's faculty and staff. Universities that are also flanked by highly credentialed professors and instructors with doctorate or Master's degrees, who are actively involved in research and collaborative work with the public or private sector, are likely to provide well-rounded and up-to-date lessons.
Advanced and state-of-the-art learning facilities, learning-management systems, laboratories, online resource materials and software should also be readily available to enrolled students.
Same goes for academic support and regular teacher-student consultations. All these are to ensure effective learning, regardless of delivery modality.
Aspirants should also seek for colleges that will develop their soft skills like communication, leadership, teamwork, organization, adaptability and a growth mindset.
Meanwhile, schools that foster innovation and problem-solving like Mapúa help students establish a creative mindset and engineering judgment early in their careers.