Through their sunset years, many people's enthusiasm and general interest in life seem to dwindle. These are the elderly people who believe that entering the other side of 60 means that one must start preparing for the end of life's journey. Not so for 63-year-old Lucy Torlao. Under the government's "Balik Probinsya, Bagong Pag-Asa" Program, Lola Lucy is enthusiastic to start a new life in her hometown in Catarman, Northern Samar.
"Nagpapasalamat ako sa gobyerno na natulungan ako para bumalik ng probinsya para sa bagong panimula. Malaking bagay na rin sa akin ang makauwi kung saan talaga ako nanggaling [I thank the government for helping me go back to my province for a fresh start. It's really an important thing for me to go home to where I really came from]," Lola Lucy said in an interview.
Lola Lucy said it was Lolo Jesus, her late husband, who broached the idea for them to apply for the BP2 program.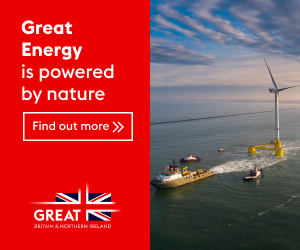 Amid the pandemic, Lola Lucy said her husband worked double-time, as a welder, to earn extra money they can use once they go back to the province.
Unfortunately, Lolo Jesus died due to high blood pressure on October 25, 2021.
"Sa hangarin na magkaroon ng extra income, bumigay siya sa sobrang init [For wanting an extra income, he collapsed due to excessive heat]," Lola Lucy shared while emotionally remembering the good things about her husband.
Grieving the death of her husband, Lola Lucy said she got a call from the BP2 program.
It turned out that Lolo Jesus was qualified to avail himself of the assistance provided under the program.
Lola Lucy did not think twice and immediately accepted the assistance to go back to their hometown because she knows this is what her late husband wants—for them to renew their life peacefully in the province.
"Nagdesisyon na ako na umuwi na ng probinsya kasi wala naman na akong kasama dito. Kailangan ko na rin kumayod para sa sarili ko kaya uuwi na ako doon sa lugar ko [I decided to go back in the province since I don't have companion here anymore. I also have to work hard for myself that's why I will go home to my hometown]," said Lola Lucy.
"Tinanggap ko nang maluwag sa kalooban ko ang tulong kasi alam ko ito ang gusto niya [I accepted it whole-heartedly because this is what he wants for us]," she added.
Lola Lucy will be going home with their adopted five-year-old grandson.
She has five children, who have their own families, three of them are residing in Caloocan, Manila, while the other two were already home in Catarman.
Lola Lucy said she doesn't want to bother her children anymore.
"Gusto ko naman tumayo ako sa sariling kong mga paa. Mahirap umasa sa kanila kasi may mga pamilya din sila [I want to stand on my own feet. It's hard to rely on them because they have their own family]," she said.
Lola Lucy expressed her gratitude to the government for also providing senior citizens, like her, a chance to pursue a fresh start through the Balik Probinsya program.
"Salamat natawagan ako kahit na inabutan pa ako ng one year, at least natuloy ang pangarap naming dalawa. Kasi 'yun talaga ang pangarap namin na makapag-umpisa na lang ng hanap-buhay sa probinsya [Thanks that I got a call, even though it took a year. At least our dream came true. Because that's what we dreamt of, to start a livelihood in the province]," she said.
Lola Lucy wants to start up a sari-sari store to save money for the future of her grandson.
"Malaking tulong talaga itong Balik Probinsya kasi bukod sa makauwi na ako eh makakaiwas pa ako sa banta ng Covid kasi di ba sa probinsya medyo madalang naman ang mga tao dun lumabas-labas [This Balik Probinsya is a huge help for me because aside from going home, I can also avoid the threat of Covid infection since there's only a few people roaming around in the province]," Lola Lucy said, citing the risks of infection in the dense areas in Metro Manila.
Lola Lucy is among the four families, consisting of 20 individuals, who departed Manila on Tuesday going to the provinces of Northern Samar.
President Duterte on May 6, 2020, signed an Executive Order (EO) No. 114, institutionalizing the Balik Probinsya, Bagong Pag-Asa program.
The EO aims to address overcrowding in Metro Manila and assist informal settlers to go back to their home provinces with a fresh start. It also seeks to create a balanced development in the countryside.
The application for the BP2 program is accessible via the web site https://balikprobinsya.ph/ or applicants can call 0919-0657896 and 0919-0692530. PNA
Image credits: PNA/Robert Alfiler