THE University Athletic Association of the Philippines (UAAP) will open its gates starting on Tuesday to students and fans for the ongoing Season 84 men's basketball tournament, the BusinessMirror learned on Thursday.
The BusinessMirror gathered from at least three UAAP board members that the league will start accommodating fans at the Mall of Asia Arena next week. None of them, however, agreed to be named in deference to season host De La Salle.
De La Salle officials were mum and referred the matter to UAAP executive director Atty. Rebo Saguisag. He didn't reply to messages before Thursday's print deadline.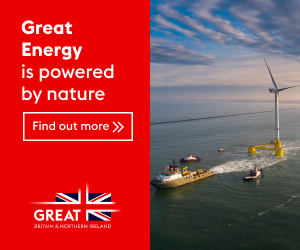 The MOA Arena sits 14,000 but the league, as well as its broadcast partner Cignal/TV5, will start with a limited number of fully vaccinated fans.
Tickets for Patron seats, however, will not be offered and instead, students and fans will be given access only for the Lower and Upper Box sections.
Commission on Higher Education (CHED) Chairman Prospero de Vera III said the league doesn't anymore need to seek the CHED's permission to open the games to fans and students.
"There's no need to ask permission because there are guidelines [for sports activities] in place," De Vera told BusinessMirror from Canada where he's on official travel for the recognition of degrees of Filipino nurses there. "I'm not surprised that the opening of sports competitions is going well and that's because the drafting of the guidelines was a collaborative effort."
De Vera said he'll be back Tuesday and will be watching the games "to congratulate them [leagues] for their good work opening up sports competitions."
Sienna Olaso, Cignal's First Vice President and Head of Channel and Content, confirmed that the league is opening the games to fans and students.
"Yes, it's April 5," Olaso told BusinessMirror. It makes the game more exciting, and there's a sign of normalcy and it's great for the league."
Two professional leagues—Philippine Basketball Association and Premiere Volleyball League—are admitting fans almost at full capacity at the Smart Araneta Coliseum and Filoil Flying V Arena in San Juan, respectively.
The National Collegiate Athletic Association (NCAA), on the other hand, will "soon" allow fans and students to watch their teams play in Season 97.
NCAA Management Committee (Mancom) Chairman Dax Castellano of season host College of Saint Benilde told to BusinessMirror that the league will also shift to a bigger venue from the La Salle Greenhills Gym in San Juan.
"We are now exploring a bigger venue to accommodate the fans," Castellano said. "But our ultimate priority, as we [Mancom] agreed upon is still the safety of the students."
"We cannot be complacent of allowing the fans in, we just have to take it slowly but surely," Castellano said. "One wrong move, our league could be shut down. That's why we are very careful of our decisions."
"In fact, we allow each school to bring at only 10 guests to the venue," he added.
The UAAP and NCAA opened simultaneously last March 26 after being shuttered like all of sports in March 2020 because of the Covid-19 pandemic. Both leagues though aren't playing a full program of sports in their return.