THE Philippine Olympic Committee (POC) deferred on Wednesday the 90-day suspension of the Philippine Athletics Track and Field Association (PATAFA) during its General Assembly at the Knights Templar Hotel in Tagaytay City.
But the Olympic body didn't spare the Philippine Lawn Tennis Association (PHILTA) from a 90-day suspension following its failure to comply with a requirement from the International Tennis Federation to amend its charter and elect a representative set of officers.
POC President Abraham "Bambol" Tolentino told BUSINESSMIRROR that 42 out of the 55 voting national sports associations (NSAs) agreed to suspend the PHILTA.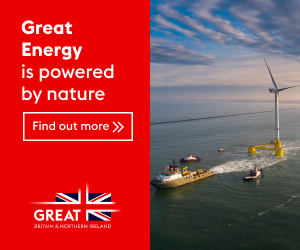 "PHILTA is suspended for 90 days and we deferred the voting of PATAFA's suspension because of the ongoing mediation procedure and in the spirit of sportsmanship and the Lenten season as well," Tolentino said.
The POC Executive Board, in its meeting last March 17, voted to suspend PHILTA and PATAFA for "failing to serve its purpose as an NSA" when it denied Asian pole vault record holder EJ Obiena's request to be endorsed to to four major international competitions.
Tolentino, however, said they would still ask the GA to suspend the PATAFA if it won't endorse Obiena's participation in the 31st Southeast Asian Games in May.
The Patafa, Tolentino said, also need to endorse Obiena for the Hangzhou 19th Asian Games, whose organizers set a May 31 deadline for the submission of entries by names.
"This serves as a warning to PATAFA. We'll implement the suspension in next month's GA it still won't endorse EJ [Obiena]," Tolentino said. "If there's no action or they do not endorse Obiena, the suspension will be decided on the floor. We just deferred action as a gesture of respect to the mediation."
The POC GA meets again in the last week of April, some two weeks before the May 12 opening ceremony of the Vietnam SEA Games.
PHILTA President Antonio Cablitas, according to Tolentino, heeded the POC GA's decision.
"He [Cablitas] was thankful to us despite the suspension and he promised to cooperate," Tolentino said.
The POC appointed Philippine National Volleyball Federation (PNVF) President Ramon "Tats" Suzara, Philippine Table Tennis Federation head Ting Ledesma and Philippine Soft Tennis Association chief Capt. Robert Joseph Moran to form a task force on the PHILTA issue.