By Nasser S. Sharief
If the late Ká Nené Pimentel is touted to be the father of federalism in the Philippines, then Tomas Cabili must be its patriarch. Cabili saw early on the backwardness of his people; and he saw what trouble loomed ahead.
When the 1935 Constitution of the newly minted republic was framed, everyone was enthralled. But not Cabili; au contraire, he was fuming mad that the letter containing the sentiment of his people, the Dansalan Declaration, was never read in the sala of Congress. From among the 202 signatures on the constitution, the tiny real-estate of a space earmarked for his signature remained forever blank.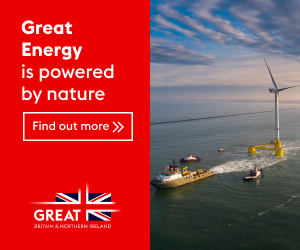 The 30-year-old young man's pen would not budge. His complaint was enshrined at the base of an obelisk made in his honor in downtown Iligan that reads: "One of the First Senators of the First Congress and First Congressional Representative of undivided Lanao in Mindanao who refused to sign the 1935 Constitution, as a delegate on the grounds that the rights of the Muslims were not protected."
Flush with the taste of independence, nobody among the delegates and neither any of his co- Moro delegates sided with him. Cabili was so all alone in the cold. This singular un- stroke sharply defined his life and shaped his career until his untimely death in a plane crash with President Ramon Magsaysay on March 17, 1957 at Mount Manunggal Balamban, Cebu in which old folks of Lanao suspected sabotage.
In an interview of two nonagenarians in Lanao, Datu Haroun Badio and Pango Tomawis, they both concurred that had Cabili not met death early on, he would have been the first Moro to become President of the Republic.
The man who espoused Federalism was so ahead of his time that now we are haunted by his prophetic warning after hundreds of thousand civilians, soldiers and fighters were killed and a million more displaced since the rebellion started in the 70s. The people of Lanao had not been ungrateful to Cabili's life-long deeds, and in appreciation they had — while he was still alive — bestowed on him the title of Sultan ā Dimaśangkay ko Ranaū. This royal rank is sacrosanct and is not to be confused with the throw-away arbitrary honorary styles being bandied nowadays to foreigners and business magnates alike. By blood affinity and in spirit Cabili had consistently been in service to his Ranaū-Iranūn kin. Although Cabili had professed to be a member of the Presbyterian Church, when his cadaver was finally brought to Lanao, the ulamas (īmaams) unanimously gave him an Islamic ritual ablution bath for the mayt (dead) before his remains were eventually buried.
The political career and stewardship of Cabili is well-documented in many articles written about him. What is little known is how his war experience, his exploits and how his enduring friendship with the heroes of World War II in Mindanao had molded his later life and today's unfolding of his progeny with Doña Carmelita Reyes.
After World War II, most people hanging around Cabili were either native Maranaos, mostly from Mulondo, or half-breed ones. Ever anxious to bring up to par the lot of his people, he had put up a dormitory for Moro students in Malate, Manila. Cabili had sponsored the studies of would-be leaders in Lanao like: Linang Mandangan, Lininding Pangandaman, Oga Mapupuno, Tocod Macaraya, and the Marohombsars. Of both his parents, Cabili descended from a Ranaū-Iranūn ancestry.
To preserve the memory of the late Cabili, in 2019, his son Tomas Reyes Cabili, Jr. succeeded his father as the second Sultan ā Dimaśangkay ko Ranaō.
The investiture at the Manila Polo Club, Forbes Park in Makati was attended by a thirty-one strong delegation from the Royal House of Lanao. Friends and relatives arrived from the U.S., Europe and Spain.
The occasion was also graced by Mohammed Issam El-Debs, Head of Mission of the Consulate General of Syria in Manila, who specifically pointed out the Syrian bloodline of Tomas Lluis Cabili, Sr. Cabili's family is putting up a foundation in his honor.
In commemoration of the birth and death anniversary of the late Tomas Cabili, Sr. this month of March. Sharief is a writer (fiction and nonfiction), a Southeast Asian genealogist and historian specializing in Iranūn script paleography. Visit his blog onmaranao.blogspot.com