The Nacionalista Party (NP) headed by businessman Manuel Villar and his wife Senator Cynthia Villar formally endorsed on Tuesday the candidacies of Ferdinand "Bongbong" Marcos Jr. for president and Inday Sara Duterte for vice president for the May 9, 2022 elections.

In a news statement, Manuel Villar, party president and chairman of the NP national directorate, said the party supported the Marcos-Duterte tandem because of their campaign promise of "unity."

"We believe that Bongbong and Inday Sara's message of unity is crucial in binding our country together and inspiring our people as we rebuild not only from the pandemic but also from the political chasm that divides us," said Villar. 

Marcos was a former member of NP but transferred to Partido Federal ng Pilipinas in 2019. 

"They both have the platforms of government, qualification and track record to lead our country towards unity and prosperity," he added.

Villar's son, former Public Works Secretary Mark Villar, is running for senator under the tandem's UniTeam.

Romualdez, Rodriguez: Support counts 
House Majority Leader and Lakas-Christian Muslim Democrats (CMD) President Martin G. Romualdez welcomed the decision of the NP to support Marcos and Duterte.

"The Lakas-CMD welcomes and greatly values the endorsement of the Nacionalista Party led by former Senate President Manny Villar of the Marcos-Duterte tandem," said Romualdez.  
"The support of one of the country's biggest and oldest political parties will certainly make a difference as we work hard to consolidate forces and support to the UniTeam tandem in this crucial period of the campaign."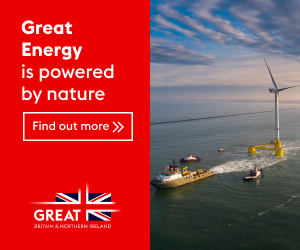 Duterte is the vice presidential candidate of Lakas-CMD.

"The endorsement of the Villar-led party inches Marcos and Duterte further closer towards the post that they are seeking," Romualdez said.

The NP was the latest national political party to officially commit its support to the candidacies of Marcos and Duterte following the tandem's endorsement also by the Partido Demokratiko Pilipino-Lakas ng Bayan (PDP-Laban) in the national level.

Partnerships and alliances with other political parties in the local level and even with candidates have also been sealed with the BBM-Sara Unity tandem.

Romualdez said the support that Marcos and Duterte received from the NP will certainly boost their chances and assure them of victory in the May elections.

Atty. Vic Rodriguez, spokesperson of Marcos, said the NP endorsement will surely serve as another "insurance" to the bandwagon of support for the UniTeam from political parties.

"We thank the officers and members of the Nacionalista Party, specially its President and Chairman Manuel B. Villar, for their unequivocal support and endorsement of presidential and vice-presidential frontrunners Bongbong Marcos and Sara Duterte," he said.

"Indeed, unity is what will hold our country together as we look ahead into the future of making us, Filipinos, world class citizens with nation building as our ultimate collective goal," he added.