THIS Friday won't be anywhere close to "April Fools Day" with Philippine Sports Commission (PSC) Chairman William "Butch" Ramirez strongly hinting of a silver lining in the Ernest John "EJ" Obiena-Philippine Athletics Track and Field Association (Patafa) crisis that messed up both the world-ranked pole vaulter and the national sports association when almost everything else in sports are turning out well in the new normal.
"We are almost there," Ramirez told dozens of reporters who attended on Tuesday afternoon the PSC's first face-to-face press conference in two years where it welcomed a delegation from the Bangsamoro Sports Commission at the PSC Offices inside the Rizal Memorial Sports Complex in Manila.
The PSC is spearheading the mediation procedure between Obiena and Patafa and its president, Philip Ella Juico, and although the participants vowed to observe confidentiality in the exercise, Ramirez offered a peek of the negotiation's possible outcome.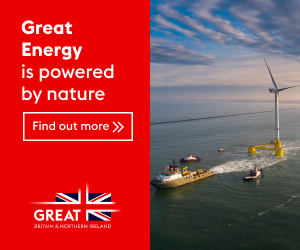 "There are four or five issues that were discussed, and I think there are three that we will succeed [in resolving," Ramirez said. "I'm very positive by Friday, on April 1—not an April Fool's day—that we will be successful."
"I am praying and hoping the Patafa leadership will agree to some of the possible competitions to be given to EJ Obiena," he added.
The Patafa turned down Obiena's request for endorsement to four major competitions this year—the already done world indoors in Belgrade, Vietnam 31st Southeast Asian Games in May, world championships in Oregon in July and Hangzhou 19th Asian Games in September.
Ramirez revealed that in the course of the mediation, the Patafa agreed to endorse Obiena to the SEA Games.
But what is important is what both parties have achieved during the fourth day of mediation that started last March 7. And Ramirez believes Patafa and Obiena would end their rift on Friday "100 percent" at the last day of the mediation.
"From zero to 99.5 percent, it's huge from nothing," said Ramirez, describing how the mediation has gone from an initial meeting last March 7 and three more meetings after that. "I have seen the enormous softening and the transformation of both sides for the sake of Philippine sports. It was a learning lesson."