March 8 is International Women's Day, but many people dedicate the whole month to campaigning for women's rights and celebrating the achievements of women over the decades. The theme for Women's Month this 2022 pertains to how gender equality can shape a sustainable future. In the context of the professional sector, this is a rallying cry for industries to train formidable talents from all genders and sustain their contributions to the economy and labor force. This definitely includes the aviation industry, which for decades has been ruled by men for decades.
There's no better time for women to pursue careers in aviation and challenge the long-held belief that only men can be good pilots. Aviation schools in the Philippines are looking to train more female pilots, and local airlines are putting more of the spotlight on their women-led crews. Below is a treatise on why these developments are good ones for the aviation industry—and why young women who are considering careers as pilots should not hesitate to enlist in pilot training.
Women Are Just as Capable of Excellence in Aviation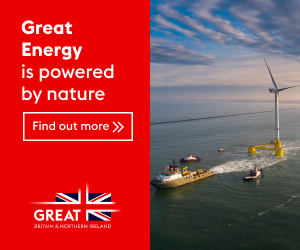 When one thinks of a competent pilot, more often than not, the first image that comes to mind is that of a man. But in truth, the skills that one needs in order to become a successful pilot—like steady hands, an analytical mind, and a knack for working with people—aren't gendered skills. In aviation, no skill is exclusive to a certain sex. A woman may already have an affinity for flying by the time she enrolls in aviation school, and her skills are just as worthy of celebration as a man's. Knowing that women can contribute an equal amount of excellence to the field, air carriers, flight schools, and other organizations involved in the aviation industry should provide them with myriad opportunities for growth.
Women Can Be Trusted to Take the Lead in the Cockpit
On top of being celebrated as skilled professionals, women should also be acknowledged for their leadership potential on the flight deck. It's time for both the aviation industry and the general public alike to normalize the idea of women leading flight crews alongside men and their fellow women. In the near future, it should no longer be an anomaly to see a woman taking on a leadership role on an aircraft, and people should no longer question their safety and well-being in the hands of a female pilot. When that happens, the world of aviation will be a promising one indeed.
Hiring More Female Pilots Can Address Shortages in the Aviation Industry
Even amidst the troubles brought about by the COVID-19 pandemic, the global aviation industry has continued to experience a shortage of qualified pilots. Air carriers are in no position to turn away exceptional talent, given that there will always be a need to move cargo and to fly people safely from place to place. This is the moment to encourage women and other people from underrepresented sectors to contribute to the growth of the aviation industry. If companies revisit their organizational cultures and work to expand their pools of eligible candidates, more women will step up and fill the vacuum with their talent and ambition.
Women Pilots Can Challenge Misogyny and Discrimination in Technical Industries
For many years, technical industries like the aviation industry have undervalued the potential of women. The old guard in some of these industries still look down on women for being too soft, too emotional, and fundamentally unfit for technical professions like piloting. That makes it all the more urgent for women to be welcomed in a "man's world" like the aviation industry. Their presence and visibility within the workforce will loosen the hold of negative stereotypes about what women can do and what women deserve. Women can also serve as ambassadors for equitable conditions in the workplace that will allow everyone—not only the women themselves—to have healthy and fulfilling careers in aviation.
Young Girls Need More Role Models in Traditionally Masculine Sectors
It's not hard for a young boy to warm up to the idea of becoming a pilot because he knows that his dream is within reach. That's because he sees people like him in the cockpit, as well as in the news and in popular media. On the flip side, many young girls abandon their own dreams of becoming pilots because they don't think it's possible to succeed and because they lack good role models to show them the way. Women who become pilots can realize dreams not only for themselves, but for future generations of women. Those who finish their pilot training and finally take to the skies will inspire other women to dream just as high.
Final Words: Celebrating the Strength, Skill, and Courage of Women Pilots
Nurturing women's talents will serve the greater good of the aviation industry, as well as the people who depend on pilots for safe and pleasant air travel. This Women's Month, let's be one in uplifting women and spurring their interest in the field of aviation!