ROAD trips, malling and traffic have all returned to many parts of the country thanks to the rapid decline in Covid-19 cases. Suffice it to say that economic activity had been brisk and many Filipinos were starting to become more hopeful that they are closer to getting their old lives back after over two years.
But on February 24, things turned from bad to worse not only for the Philippines but also the world. Russia launched an invasion of Ukraine, sending commodity prices through the roof.
Initially, it was only oil prices. On the first few days of the invasion of Ukraine, international oil prices teased the $100 per barrel level. But it was becoming clear that not only were oil prices going to go higher than $100 per barrel, but that inflation is bound to strike other commodities.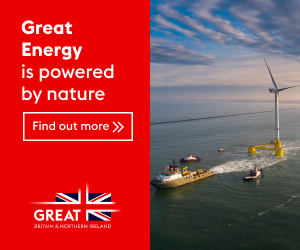 A careful examination of global trade revealed that Ukraine and Russia were key suppliers of commodities such as wheat which the Philippines does not grow. Other commodities such as soybean and potash, one of the key ingredients in the manufacture of fertilizers, have also sent food prices soaring.
"Ang atin pong ekonomiya is a globalized economy, open. At dahil po dyan, madalas, ang pinanggalingan ng inflation natin is imported also. So we have imported inflation also, lalu na 'yan 'yung sa langis but there are other products that we are importing. That is one reason kung bakit na-de-devalue ang piso, na nagpapalalim ng utang," Freedom from Debt Coalition (FDC) President Rene E. Ofreneo said.
[Ours is a globalized economy, open. Because of that the cause of our inflation is imported as well. So we have imported inflation, especially from oil, but from other products that we also import. That is one reason the peso is losing value, which deepens our debt].
Retired professor from the University of the Philippines Los Baños (UPLB) and now Community Legal Help and Policy Center Science Director Teodoro C. Mendoza recently estimated that the peso has been devalued further at P51 to the greenback.
This is worrisome, Mendoza said, because for every peso devaluation suffered by the exchange rate, the country's debt service increases by P24 billion. In this case, when the peso has seen a devaluation of P3, following Mendoza's estimates, this means the country needs to shell out an additional P72 billion to pay its debts.
Ofreneo and Mendoza both believe there is a need to look inward not only to prevent "imported inflation," but to also boost the country's growth. Efforts to strengthen agriculture will be a good strategy to support these aims.
Unfunded laws
MENDOZA said the next administration can start by financing and implementing agriculture laws such as Republic Act 7606 or the Magna Carta of Small Farmers passed in 1992; RA 84354 or the Agriculture and Fishery Modernization Act; RA 9178 or the Barangay Microbusiness Enterprises Act; and the RA 11321 or the Sagip Saka Act.
Section 8 of RA 7606 focused on farmers' rights, while Section 10 to 17 aimed to focus on infrastructure for production such as transportation, farm-to-market roads, and the use of fertilizers and pesticides. Section 23 also provides for incentives while Section 23 (10) does not allow the importation of agricultural products that are produced locally in sufficient quantities.
In terms of the 1997 AFMA, Mendoza said there is a need to increase funding for agriculture. If the AFMA were funded today according to its intent, this could mean an allocation of P500 billion just for agriculture which can be used for various infrastructure, credit, research and development, and machinery, among others.
The 2002 BMBE Act provides incentives and other benefits for microbusinesses. This, Mendoza said, can go a long way in terms of helping small farmers when producing the country's food supply.
This will also support poverty alleviation efforts. Data from the Philippine Statistics Authority (PSA) showed farmers and fisherfolk are among the poorest in the country.
PSA said using the 2018 full-year poverty statistics, poverty incidence among farmers was estimated at 31.6 percent while the estimate among fisherfolks was at 26.2 percent. These are the poorest basic sectors in the economy.
Fare, wage hikes
AMID these grim developments are calls for fare hikes and minimum wage increases. However, the National Economic and Development Authority (Neda) warned that the proposed minimum wage increase and jeepney fare hikes would likely raise inflation by 1.4 percentage point—leading even more Filipinos to suffer.
Meanwhile, Socioeconomic Planning Secretary Karl Kendrick T. Chua explained that a jeepney fare hike will increase inflation by 0.4 percentage points while a wage hike will lead to a 1 percentage point increase in inflation.
Chua said these estimates took into consideration a P1.25 increase in jeepney fares to P10.25 from the current base fare of P9 and P39 increase in wages to a minimum wage of P576 in the National Capital Region (NCR) or Metro Manila.
If inflation will increase by 1.4 percentage points, Chua said, this means the projected inflation rate of the Bangko Sentral ng Pilipinas (BSP) of 3.7 percent will be higher at 5.1 percent. This, said the Neda chief, would not only affect sectors such as transportation but all Filipinos.
Highest inflation
This level of inflation will be the highest using the 2018-based Consumer Price Index. Under the current series that has been made available by the Philippine Statistics Authority (PSA), the highest inflation rate recorded was at 4.4 percent in August 2021.
Asian Development Bank (ADB) Southeast Asia Department Senior Economist James P. Villafuerte even said the projected impact would even be larger than Neda's estimate.
According to him, the rule of thumb when it comes to the impact of oil prices is that a 10-percent increase in pump prices would lead to a 0.4-percentage point increase in inflation.
Villafuerte said, however, that local fuel pump prices have already increased by 30 percent. If that were taken into consideration, the total impact of the increase in oil prices in the country could already translate to a 1.2-percentage point increase in inflation.
It is also important to note that a 2008 study of ADB economist Hyun Son said that a 10-percent increase in prices of food could lead to 2.3 million poor Filipinos, while the same increase in non-food prices could lead to an addition of 1.7 million to poverty.
Son also said that a 10-percent increase in rice and fuel prices will result in an additional 0.66 million and 0.16 million poor people in the Philippines, respectively.
However, Chua said fighting fire with fire, in this case fare and wage hikes, will only lead to greater suffering. He said safety nets are better ways to deal with the situation at hand.
The Development Budget Coordination Committee (DBCC) said earlier the government preferred as safety net for the inflation-battered sectors, not an excise tax suspension but targeted subsidies: P2.5-billion fuel subsidy for public utility vehicles; and from the Department of Agriculture (DA), a P500-million assistance to farmers and fisherfolk.
"The most important support we can give to the people is a targeted subsidy that will cushion the impact on their family's needs and [prevent] them [from falling]into poverty. So we will calibrate our subsidies and response to address this temporary concern," Chua earlier said.
Calm before the storm?
DESPITE these concerns, the economic team remains confident that the Russia-Ukraine war and the recent spike in commodity prices are temporary. This will allow the economy to grow faster this year and outgrow its debts.
Bangko Sentral ng Pilipinas (BSP) Governor Benjamin E. Diokno earlier said the country's current debt is 70 percent local and 30 percent foreign debt. He noted that the economy is expected to grow 7 to 9 percent, outpacing the growth of its debts. He said debt is expected to grow by around 2 percent this year.
Chua observed that the full strength of the domestic economy has yet to be unleashed as parts of the country remain under Alert Level 2 and many offices and schools have yet to open. Currently, the country is still P40 billion short of its normal economic performance per week.
Shifting the entire country to Alert Level 1, he said, will add another P16 billion to the country's GDP per week while opening classes will add another P12 billion to the economy per week.
The country's chief economist said only 1,000 schools have since started face-to-face learning, which is only a fraction of the 60,000 schools in the country.
He added that recommendations including placing the National Capital Region (NCR) or Metro Manila, the economy's juggernaut, to Alert Level Zero could further boost economic growth.
However, the jury is still out on the fate of Filipinos amid these pressing concerns. So much uncertainty has left many economists unable to make definitive estimates of how the country will perform in the coming months.
Even the Neda believes the situation remains "very fluid" and the timing may not be right in terms of adjusting the government's growth assumptions in the near-, medium-, and long-term.
Until the situation stabilizes, Filipinos may need to maximize the opportunities they have, but be aware of what is happening around the region and the world. For sure, the fate of the country hangs in the balance and Filipinos may have to buckle up for the ride.
Image credits: Nonoy Lacza, Nonie Reyes