KWENTO NI ENTENG, At Nakalimutan Ang Mga Diyos
There isn't a dull moment over the course of this fine EP even if the music that washes over you is hushed and almost solemn and haunting. Its rootsy folk instrumentation happens to establish the right mood for anyone to understand what happens when man loses touch with his gods here on Earth. There's also no titanic struggle to vividly animate that sense of loss but that shouldn't stop you from grasping the weight of the stories being told on the album. Here's a haunting line: "Ngayon ikaw ay nagtataka/Sa lakas ng ulan, tuyo ang lupa/Maididilig mo ba ang iyong luha/Maitatanim mo ba ang tingga?" Violating mother nature has never been so aptly bewailed.
EZ MIL, Act 1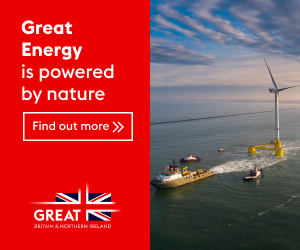 Opening track "Easy Going Millions" with its tinkling lounge piano initially makes this out as tender delicate record from a brown John Legend. Then next cut "Superly Real" rocks, "Come Through" puts R&B spin to first-rate rap, "Laboy" pumps up the volume, "idk" crackles with IDM bedlam, and "Panalo" is a winner, baby! Ez Mil still manages to be prouder than you with words that go: "Mga kababayan! Tayo ay Pilipino, Kahit anong kulay ng balat, Isasapuso/Mapa-Tagalog, Bisaya, o Ilokano, Walang tatalo sa bagsik ng ating dugo/Isigaw ng malakas ang ating panalo!" This guy should be bigger in these parts than the next American idol.
CREPUSCULAR DAWN, In Filmic Stasis
Not to be mistaken for a Goth outfit, Pinoy band Crepuscular Dawn reminds of guitar-driven post-punk outfits like UK's The Chameleons plus a little bit of The Cure and The Smiths. But theirs is no throwback to some wild wooly days of 40 years' vintage. Instead, the band applies soaring chords and driving rhythms to anthemic ends to create beautiful noise you never knew existed hereabouts. It's a short trip at five songs yet the music will resonate with you for days on end.
THE WEATHER STATION, How Is It That I Should Look At The Stars
From such a mouthful of an album title, Canadian singer-songwriter Tamara Lindeman aka The Weather Station taps into terse words to convey a rush of emotions, in the case of her latest album, evocative intimations about personal relationships, self-care and the state of the world around us. It's a remarkably tender, delicate record that draws empathy in the hushed ambience of piano ballads. And she also sings about the pandemic, some terrible news and strange feelings as she turns her introspection inwards so she's as far away from a cookie cutter lounge lizard. Try a little sonic balm for the ragged soul with "Marsh," "To Talk About" and "Endless Time."
THE MYSTERINES, Reeling
Garage rock will never lose its luster in this corner and Liverpool's The Mysterines is the latest entry in a rather short list of new bands from garageland. It's still a young year though and there's no lack in talent in the new combo from UK. They even extend the life expectancy out of the '60s rock subgenre giving its ageing frame a hair metal polish in "Life's A Bitch (But I Like It So Much),' true rock and roll swagger in "In My Head" and raw emotions in the grungy ballad "Still Call You Home." Nevertheless, "Reeling" is no classic; just fun to be around for a spin or two.
TEARS FOR FEARS, The Tipping Point
Memory has a way of stealing the thunder from the latest body of work of celebrated musicians from another era. With Tears for Fears, their early hits will be spinning around your head as you sample their newest songs. The easy conjecture is the duo of Roland Orzabal and Curt Smith are simply playing the music of the times, which is unfair because if one invests some time on "Tipping Point," its tracks really tip towards some very interesting directions. For one, the overall mood is sad but wizened that's thwarted a bit by the brave rock of "My Demons," new wave energy of "Break The Man" and the atmospheric swirl of the titular track. They're not out to rule the world but rather dispensing hard-won lessons when they were still at the top of their game.
All albums reviewed above can be listened to and even purchased on most digital music platforms.