Greenpeace and the local government of San Juan City recently signed three memoranda of agreement (MOA) on World Water Day to promote sustainable solutions with the goal to promote better and sustainable cities.
The MOA signing between Greenpeace and San Juan, through Mayor Francis Zamora, coincided with the celebration of World Water Day on March 22 to highlight the importance of sustainable cities to ensure people's access to clean and safe water, as well as other ecosystem services provided by a healthy environment, Greenpeace said in a news release.
"As a city adversely affected by climate change, San Juan City is committed to saving our environment, not just preserving it but actually restoring it to its pristine glory, " Zamora said during the MoA signing event.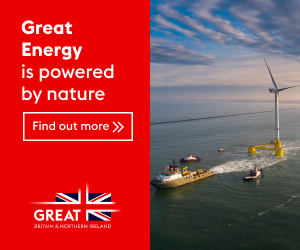 "We are happy to partner with Greenpeace in pushing for a greener Philippines and a greener San Juan," he said.
Zamora added that signing the MOAs will also assure the San Juaneños that their government is committed to making these happen as subsequent environmental projects will also be launched for a cleaner, safer and healthier community, which further validate that San Juan now is truly a Makabagong San Juan.
"Local government units have a big role to play in the country's green and just recovery," said Greenpeace Campaigner Rhea Jane Mallari.
"As cities become more unlievable due to the increasing vulnerability and compounding impacts of climate crisis and pandemic, prioritizing people's well-being in city developments and programs need to come first," Mallari said. "We are happy to work with San Juan City in this initial step towards the realization of a just, livable and climate-responsive cities."
The partnership with San Juan City is part of Greenpeace's Liveable Cities campaign involves three key projects:
Community-based alternative delivery systems that will help address plastic pollution at root by integrating refill and reuse systems in community stores.
Installation of air pollution monitors within the city to keep track of air quality, particularly from fossil-fuel based transport
The Climate and Pandemic Response Portal which aims to spur citizen action towards climate resilient cities.
"The pandemic and the climate crises are showing us that the wellbeing of people and the planet are closely interlinked," said Mallari.
"Instead of going back to normal, cities can aim for a better normal through policies and programs that do not just promote climate action, but will enable them to be resilient to disasters, and responsive to the well-being of citizens."
Image credits: Wikipedia CC-SA4.0