"IPAPUPUTOL ko 'yung dalawa kong paa. Gagapang na lang ako kung binabayaran kaming mga artista kay BBM!"
[I will have both feet cut off; I will just crawl, if we artists for BBM are being paid].
Multi-awarded actress Elizabeth Oropesa gave this statement in reaction to claims by detractors of presidential frontrunner Ferdinand "Bongbong" Marcos that celebrities who perform in his political rallies were receiving huge talent fees.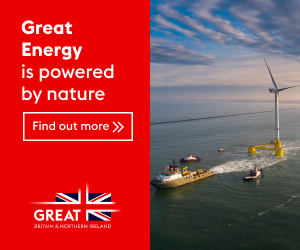 Oropesa said she can personally attest to the fact that all the celebrity performers in the UniTeam rallies were doing it voluntarily.
"Nakita n'yo naman siguro kahit sa mga caravan at saka mga pinupuntahan ni BBM, umiiyak ang mga tao makalapit lang. Wala namang hinihinging kahit ano, 'yung iba nga nagbibigay pa," she said.
[You've seen for yourself in the caravans and the areas where BBM goes, the people are crying just to be able to get near him. No one is asking for anything; some of them even have gifts for him].
"Take me, for instance. I give of myself, because that's my dream. Loyalists like me dream of seeing a Marcos elected anew, and that is Bongbong now," she added, speaking mostly in Filipino.
She said that "once BBM is in Malacanang, we can happily close our eyes and rest. Many of us are senior citizens."
Oropesa likewise clarified that she does not insult nor feel bad for her fellow artists who are performing for Leni Robredo.
She noted that she received reports that some artists performing for Robredo concert rallies receive huge talent fees, and if that were true, she was happy for them because they get to earn money in these elections.
"I am happy for the artists they [Robredo camp] are tapping, because that means they have a TF, or talent fee. But for us (BBM camp) there's no TF. We are joining them on our own, even if uninvited. Some artists even go out of their way to find out how they can join some events," Oropesa said.
Several weeks ago, the appearance of TV host Toni Gonzaga in a huge UniTeam rally had sparked a buzz on social media owing to reports that she has a big contract to endorse BBM.
Meanwhile, Oropesa, best actress grand slam winner, stressed that she has never fought with fellow actresses just because of politics.
The 67-year-old actress is a Bicolana, but said she has long been a supporter of Marcos. She said she has been part of Bongbong Marcos Loyalist International since 2013.
According to her, majority of the members of their group are Overseas Filipino Workers (OFWs).
She is also among those organizing rallies for Marcos and Inday Sara Duterte in various areas of the country.
"In fact, sometimes I'm assigned to be a representative for Inday Sara in places that she cannot go to. I read her messages, speeches, the like. All groups in those places, I invite them to our rallies, and they may also invite me," she added.
The actress stressed that they are currently preparing activities that will surely be joined by millions of Marcos' supporters.