School pride returns to its fighting form as mobile services provider Smart Communications, Inc. (Smart) and the University Athletic Association of the Philippines (UAAP) enable all fans to stream the games on the GigaPlay app for FREE – with absolutely no subscription fees or data charges for a limited period only.
As part of its thrust of allowing the youth to pursue their passions while living the life they love, fans won't have a reason to miss the action-packed games while rooting for their favorite teams and players as Smart makes it easier for students to ease right back into their school pride and team spirit.
GigaPlay is set to stream select UAAP games for FREE, starting with the elimination round of the UAAP Men's Basketball tournament. The tip-off game will feature the "Battle of Katipunan" in UP VS ADMU on March 26 at 4PM.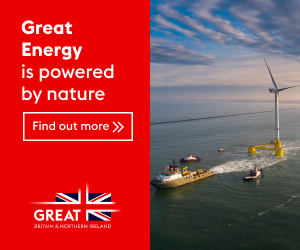 The succeeding games are scheduled on Tuesdays, Thursdays and Saturdays following the quadruple-header format, meaning all universities will have one game per day in the double round-robin eliminations.
UAAP Volleyball and Cheerdance up next
GigaPlay is also set to offer FREE streaming of the UAAP Volleyball eliminations and the UAAP Cheerdance competition, which are both scheduled in May.
To enjoy free streaming on GigaPlay, Smart subscribers must simply download the GigaPlay on the Apple App Store or Google Play Store, set up an account, and watch their preferred game on the GigaPlay content lineup while connected to Smart mobile data or PLDT Home WiFi – without worrying about data charges.
Recognizing that most students are still supporting their schools remotely and live audiences are not allowed during the live games, Smart plays a crucial role in delivering real-time UAAP action to subscribers and sports fans.
The UAAP coverage further boosts GigaPlay's lineup of sports content, which include streaming of the NBA, PBA, PVL, and FIBA games.
GigaPlay is powered by Smart, the country's fastest 5G mobile network, as reported by Ookla, the global leader in mobile and broadband intelligence.
To learn more about GigaPlay, visit www.smart.com.ph/Pages/GigaPlay.