IT is Women's Month and we celebrate four exemplary actors who continue to inspire many with the quality of work they give and the kind of women that they have become.
Although the threat of the worldwide pandemic isn't over yet, well-loved actress Carmina Villarroel is glad that the entertainment industry is slowly getting back to almost normal levels.
"I am happy that more projects have been given the green light, especially those that have been put to a freeze or a halt because of the pandemic. I am also glad that the producers are not complacent as far as protocols and safety measures are concerned because the threat of the virus is still very much around," she volunteered.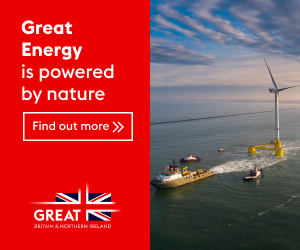 Villarroel has has wrapped up work for Widow's Web, the newest evening prime-time series of GMA Entertainment. "I was so thrilled when the offer came in, because it is the first suspense thriller series of GMA, so I immediately said yes right after reading the synopsis. My character has so many facets, and that's the challenge for me because I have to get out of my comfort zone to be able to play my character Barbara well."
She is making up for time spent in locked-in work every time she is back home. "The family has always been close knit and each one has to make a lot of sacrifices when we are away from home because of work. That's why when I am back home, I make sure to spend quality time with my husband and our kids and engage in activities that give us joy as a family."
Just recently, Villarroel accepted a podcast project from the Viva One digital division, mainly because she will be with her core group of friends: sisters Gelli and Janice de Belen and Candy Pangilinan. The people behind this new podcast decided to just name the podcast "Wala Pa Kaming Title" since they couldn't come up with a name that perfectly fits the concept.
"It will be light and fun and laughter-filled for sure. Think of just eavesdropping, of chikahan with your amigas. It will be very spontaneous, nothing deep or too serious, kwentuhan lang. And all of us good friends are so madaldal and makwento, " she explained.
JULIA TARGETS COLLEGE
TURNING 25 recently, Julia Barretto wishes that she will be able to finally make time to go to college someday soon. "Education is very important. I started working during my teenage years so even high school took a while to finish. After graduating, I thought I was just going to take a gap year before doing college but until now, it I'm still stuck in the gap. My advise to students: Do not take a gap or a leave of absence because it's going to be a gap forever. Finish school while you can. It is something you can hold on to forever."
Barretto affirmed her goal to go back to school after working on The Seniors, a movie about life in a provincial academic community directed by Mindanao filmmaker Shaira Advincula, created by the tandem of Dan Villegas and Antoinette Jadaone for their Project 8 production outfit and produced by VivaMax.
EULA AND THE WOMEN SHE PORTRAYS
WHEN top actors accept roles, they make sure that these are worth their time and energy. Take, for instance, Eula Valdez's rare appearance in this weekend's GMA drama anthology Magpakailanman where she plays an abused wife whose son murdered his father. "It has been some time since I appeared on the show and the two taping days were absolutely wonderful."
Valdez is also happy to share that the Cignal Entertainment series AfterLife is now out on Netflix and has been trending since it started streaming. Directed by Cholo Laurel, the series is about a Filipino-Chinese family whose lives take a different turn after the mysterious demise of the patriarch. Aside from Valdez, it also stars Jett Pangan, Rocky Salumbides, Max Eigenmann, Nicole Laurel, Gino Ilustre, Madeleine Nicolas and Bobby Martino.
"I like to play characters with a lot of layers in them. Whether they are dark or not, as long as they are not plain and predictable. Women are powerful beings, we have so much inside us, and I am glad that acting is an amazing platform for me to share their many stories and their voices," Valdez added.
NADINE ON HER OWN
"I AM past the love team phase!" announced Nadine Lustre with so much finality in a a recent Zoom conference for her new movie Greed for the streaming platform VivaMax. Lustre broke into the big league when her tandem with James Reid clicked.
"Being on my own now is a big step, and this big move is so empowering to me both as an actor and as a woman, " she declared, adding, "Change is inevitable and everything—I mean, everything including love and happiness—is a decision."
The movie Greed is a horror-thriller, and Lustre feels it's one big step away from the usual romantic movies that she did before. Those four years that Lustre was absent from the limelight gave her more than enough time to ponder and reflect about her life and what will truly make her happy.
She shared that her private life gives her so much joy and she has already ironed out conflicts with her mother studio. "I have to be brave and face everything that life throws at me. I am just glad I did and I did not choose the easy way out."