Workplaces were already evolving before the pandemic, with new technologies such as cloud computing, video conferencing, telecommuting, workflow collaboration apps, and messaging platforms gradually uncoupling collaboration from brick-and-mortar offices.
These trends along with changing employee expectations have only intensified in the current climate. According to Gartner analysts[1], many organizations are planning to return to office spaces in a hybrid model. The September 2020 Improving Employee Engagement Survey by Gartner®[2] revealed that of 5,000 respondents, only 37% remained fully in-office, with 40% working fully remotely and 23% in a hybrid arrangement.
In the same survey, 27% reported that given a choice, they would like to continue working remotely every day after the pandemic is over, while 34% preferred 3-4 times a week, and 26% at least 1-2 times a week. As things stand, Hybrid Workplaces (which combine staff working permanently in-office, those working remotely on selected days, and others who work completely off-site) are increasingly likely to be the future.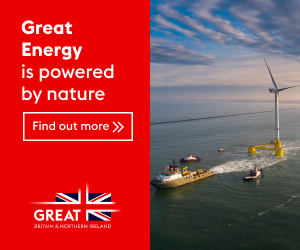 Video as a tool for maintaining engagement
Being forced to take up remote working during the pandemic has shown that the real challenge for Hybrid Workplaces is not remote worker productivity, but keeping them engaged. How can companies keep their employees seeing eye to eye while being physically dispersed?
Here, video emerges as an essential tool for keeping organizations functioning cohesively. No longer the preserve of wood-paneled boardrooms, video capabilities for all employees allow them to collaborate effectively and stay motivated regardless of where they work from.
To ensure that your organization's investments are maximized, here are five key considerations when implementing video into the Hybrid Workplace:
1. Ensure all employees are video-enabled wherever they are. Maximize remote-worker engagement by video-enabling every employee – not just remote ones – with enterprise-grade, personal-collaboration tools. By providing every employee with video capability, whether at their desk, in meeting spaces, or at home, employees have continued access to vital, face-to-face moments of collaboration.
2. Equip remote workspaces just like offices. Invest in remote workspaces the same way as a desk in the office. Standardize the remote-work set up for easy use, effective ergonomics, and peak productivity. Ensure workers can be seen and heard clearly on their calls—regardless of background noise—with purpose-built webcams and noise-canceling headsets. Investing in enterprise-grade equipment that is easy to use out of the box will increase engagement, collaboration, and productivity.
3. Video-enable meeting spaces. During the pandemic, companies have identified video as an effective tool to support their meeting objectives when teams can't be there in person. It's also popular with end-users: research shows that 78% of meeting participants prefer to attend a video meeting compared to an audio-only meeting. As such ensuring that meeting spaces are video-enabled is essential for facilitating collaboration between remote and in-office employees.
Steps towards maximizing video's potential in meetings include adjusting budgets to video-enable more meeting spaces and introducing remote device management tools, like Logitech Sync, to keep every device updated.
4. Equip spaces for impromptu meetings. While formal, scheduled meetings have their role, but they may not always be the most effective way to get employees collaborating. Providing technology to non-traditional meeting places such as huddle spaces, training rooms, and other more casual gathering areas is important: unplanned, impromptu meetings are often where the most important work is done. Technology needs to be available to facilitate and capture ideas that pop up anywhere.
3. Ensure stable internet access. Installing sophisticated video capabilities will be for naught if connectivity, particularly for off-site employees, is not up to the task. Consider funding high-speed internet for employee homes or Wi-Fi-extending mesh kits. Support this with easy-win, bandwidth-saving tips such as router settings that prioritize work traffic.
5. Consider various needs within the organization: Thoughtful planning that incorporates the needs of various members in your organization will ensure strategies are effective and sustainable. IT teams need room solutions that are scalable, easily integrated into the IT ecosystem, compatible with other technology partners, and manageable across the company.
Meanwhile, employees need technology that is simple and easy to use. They need to start meetings quickly, know that meetings will run flawlessly, and feel confident that they look and sound professional. They may also have varying hardware needs based on the time they typically spend at their desks, roaming the office campus, or working remotely. Business leaders need future-proof investments that make it easy for all employees to collaborate easily and effortlessly wherever they are, whether in the office or remote.
The move into the Hybrid Workplaces of the future has emphasized the need for keeping workers connected, supported, and productive whether they are working away from or in the office. Organizational leaders need strategies and solutions to create and maintain an engaged distributed workforce. Frictionless, video meetings will drive collaboration and innovation in this new working environment. For more information, please visit https://info.logitech.com/hybrid-future-en.html
---
[1] Gartner, "Make Your Meetings in a Hybrid Workplace More Effective", 20 August 2021, page 2
[2] Gartner, "Make Your Meetings in a Hybrid Workplace More Effective", 20 August 2021, page 9
Gartner Disclaimer: GARTNER is registered trademark and service mark of Gartner, Inc. and/or its affiliates in the U.S. and internationally and is used herein with permission. All rights reserved.