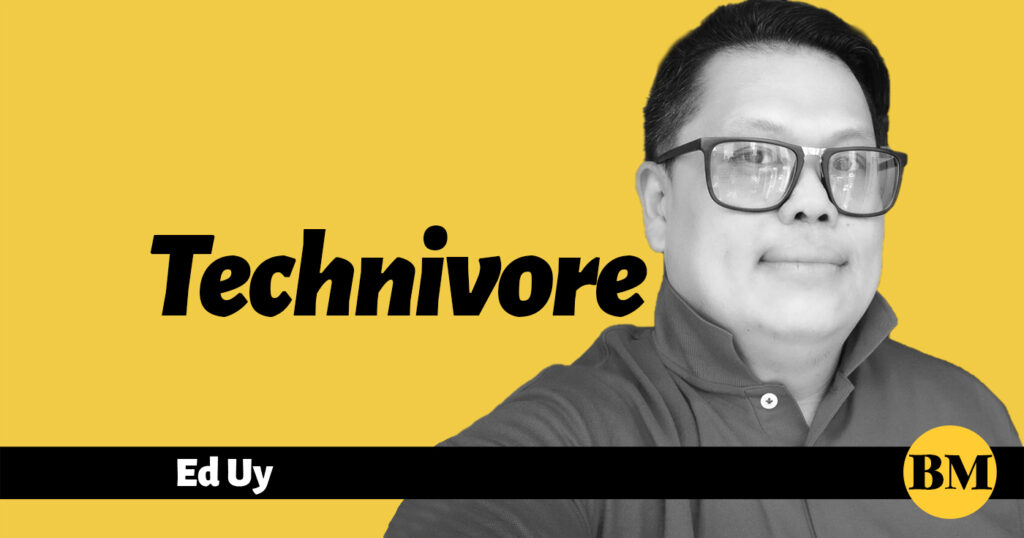 OF all the smartphones I've reviewed last year, I must have used the realme 8 Pro as my daily driver the longest. It was a pretty good all-around phone with a nice display, one of the best cameras (for its price), and that "Dare to Leap" branding emblazoned across the back pretty much described the brand's bold ambition.
While that design choice proved to be polarizing, there's no denying that many Filipinos did make the leap last year as realme became No 1. best-selling smartphone brand in the country in 2021.
This week, realme is set to launch its latest number series lineup that once again promises to bring flagship-level features to the mid-range segment.
Instead of the usual vanilla and Pro variants, however, the realme 9 has a Pro and Pro+ model. The realme 9 Pro+ packs a Sony IMX766 flagship sensor, a MediaTek Dimensity 920 5G Processor, a 90Hz Super AMOLED Display, and a 4500mAh Battery with 60W SuperDart Charge.
The realme 9 Pro, on the other hand, is also a 5G device with a 64MP Nightscape Camera, Qualcomm Snapdragon 695 5G processor, and a 120Hz Ultra Smooth Display.
Realme's cameras have consistently improved with every iteration and for this generation, they are focusing on improvements to low-light photography introducing what it calls Pro-Light Imaging Technology for the realme 9 Pro+. This handy feature brings both software and hardware working together to address the most crucial considerations when taking low-light photos: camera sensor size, lighting conditions, and stability. The 50MP Sony IMX 766 rear camera of the realme 9 Pro+ can capture more light, thus translating to better photos even in the least ideal locations. In addition, the realme 9 Pro+ also comes with a Dual Stabilization System that comprises Optical Image Stabilization (OIS) and Electronic Image Stabilization (EIS) to make sure shots turn out well despite shaky or unpredictable movements. Lastly, to further enhance images taken by the realme 9 Pro+, the integration of AI Noise Reduction Engine 3.0 is also applied to every image taken with the main camera.
Meanwhile, the realme 9 Pro is equally capable of producing sharp and vivid photos as it packs a 64MP Nightscape Camera that has been fine-tuned to capture high-resolution snaps in various lighting conditions.
Another interesting feature is what realme calls Street Photography 2.0, which has the addition of Smart Long Exposure feature that makes taking long-exposure shots hassle-free with various creative modes. Other features that have been in this functionality include a new 1990s Pop Filter that evokes vintage hues from photos in the 1990s, and Peak and Zoom that gives more control over your creations when shooting in the street.
The realme 9 Pro Series will be launched via livestream on March 15, 6PM, on the realme Philippines Facebook page. As of this writing, the prices haven't been announced yet, but if it doesn't stray far from the P16,999 launch price of the 8 Pro, it could have another winner to help maintain its No. 1 status.
DIZO BUDS Z: FOR THE LONG COMMUTE
Realme's first tech partner brand DIZO had a successful launch last month releasing a bunch of devices including a couple of feature phones, a smartwatch, accessories, and several wireless audio devices.
The DIZO GoPods D is its most affordable wireless earbuds. Priced at just P999, it delivers a deep and rich bass thanks to its built-in 10mm driver with a Bass Boost+ algorithm. It supports Bluetooth 5.0 for high transmission speeds and a reliable signal so that it automatically connects to your phone when you pick it up. Lastly, its lightweight and ergonomic design makes it comfortable to wear all day.
The one I'm currently using is the DIZO Buds Z earbuds, which I like mostly because of its design. With a tag price of P1,499, it's one of the more affordable yet premium-sounding buds I've tested. Among the highlight features are its 10mm Dynamic Bass Boost Driver, 16.5 hours of total playback (300+ songs nonstop listening), 88ms Super Low Latency, 10-minute charge for 80 minutes of playback, and 4.3g lightweight design and IPX4 Water Resistance.
Build and design is one area where the DIZO Buds Z stands out. It comes with a pebble-shaped charging case with a matte texture that feels more premium. There's an LED battery indicator on the front together with the brand logo, while you can find the USB-C charging port at the bottom. It is just the right size to fit your pocket and the magnetic lock shuts close with an audible and satisfying snap. It's also quite easy to open one-handed, and the magnets inside that hold the buds are extremely strong; in fact, it's too secure that getting the buds out of the case is a bit difficult at first. Instead of pulling it out, push the buds slightly back to make it pop out.
The earbuds have a stem design and feature a glossy texture in contrast to the case's matte texture. I do like that the stems are quite short and have this iridescent bluish finish that makes them stand out. The back of these stems doubles as touch-sensitive zones to control music and calls. By default, you double-tap to pause and triple tap to play the next music; they are customizable via the realme Link app. The touch controls are fairly reliable but, unfortunately, there are no volume controls which is disappointing.
The buds are also super lightweight at merely 3.7g each and provide a pretty decent fit making sure that it stays put during most activities.
Pairing the DIZO Buds Z is easy and fast: all you have to do is open the lid and turn on Bluetooth on your smartphone, and its name will appear in the list. As previously mentioned, the Buds Z is equipped with 10mm dynamic drivers and has a frequency range of 20Hz to 20kHz. Once you play music, you'll immediately notice the warm sound signature and boosted bass response that many will enjoy. The good thing about "warm" is the feeling of being enveloped with velvety softness—like a wonderful comforter made of audio. This kind of sound is best for most types of listeners and genres that focus on vocals or instruments like saxophone and cello. Genres like rock, EDM and jazz are quite at home here. Volume is loud enough but it is not deafening even at max level.
While it lacks active noise cancellation, these buds do have decent passive isolation and it still does a pretty good job of drowning the noise even if you are in a particularly noisy area.
The earbuds are IPX4 water-resistant, so they can easily withstand sweat or light splashes of water, so you can use them when exercising. Lastly, for the battery, you get a playtime of around 4.5 hours and 16 hours in total, which is okay but certainly not the best. It does support fast charging and 10 minutes of charging gets you 1.5 hours of playtime, which is quite decent.
The TWS market is chock-full of affordable options and the DIZO Buds Z is one of the better ones out there. It gets most things right with a nice design, comfortable fit, app support, and the bass-boosted sound signature will impress most users. If you are looking for a pair of earbuds that sounds and looks good, which you can wear at the bus, jeep or MRT without attracting unwanted attention, then the DIZO Buds Z is a good choice.