TWO beautiful and exceptionally talented ladies recently dropped their respective new songs, both collaborations. Nicole Laurel is a third generation singer-actress from a line of well respected performance artists, while Claudia Barretto comes from a family of actors.
Some might reckon that second-generation artist Claudia Barretto had it easy when she decided she'd give her showbiz dreams a shot. But like most newbies, she had to wait for all the elements of the universe to align first before she took her first vital baby step.
"I have to admit there are times when I wonder why I didn't choose to pursue acting because it is something that I'm inclined to do naturally considering the environment that I was in, and the people I grew up with," she told us during a recent conversation. Barretto is the sister of Julia Barretto, both of them daughters of now retired actress Marjorie Barretto, and a niece of Gretchen and Claudine Barretto.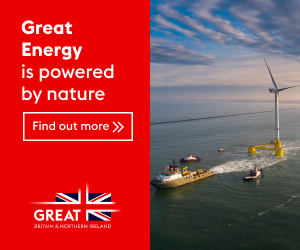 "I listened to my inner voice and I was clear what direction I'd like to take. I have always been fascinated with music. Growing up, I was drawn to music creators, singers, musical artists, instrumentalists and bands. I have always looked up, with amazement, at the process of making melodies, writing lyrics, and singers and interpreters," she added.
Only 22, Barretto combines her love for music with her studies at the Ateneo, majoring in Psychology. "With music, I tend to have some sort of a personal life, you know, because the artist is more in control. I feel like I have more space to move around in, to do what I do in the creative aspects involved and still retain my individuality, my private life and the world outside my art."
Barretto has signed up with Viva Records, and released two singles with the music company, "Nothing to Do, and "Be It." But it is her latest collaboration with rapper Because that excites her. "Because is one of the most gifted artists that I've met in my young career. He writes, and raps with such smoothness, and shifts from lightness to intensity with so much ease."
"Everything" is the title of the collaboration between Barretto and Because, and it is taking the hip-hop world by storm. "I feel that I'd be able to reach a bigger audience by being a musical artist, and also carve a name for myself outside what people would expect because of the surname I have."
SHE'S THE ONE
Well-loved singer-actress Nicole Laurel continues to surprise us with every new project she takes on.
With Warner Music backing up her every music undertaking, Laurel has just released the splendid song, titled "The One," a collaboration with a promising band named Basically Saturday Night.
"The One" redefines the classic soul in contemporary music, with an exceptional fusion of Laurel's sultry, smooth and straightforward signature vocals and the band's frontman Migie Garcia's sexy and smoky textured tone.
"There was not so much a warming-up phase because when I finally met with the group, the creative energies just flowed instantaneously. It was so natural, so free-flowing, our vocals complement, the horn section sounded amazing, and everything felt so right. It was short of magical, knowing we were all on the same music pages, creating something exquisite, working towards one beautiful goal," enthused Laurel.
"The One" was released on all digital music platforms under Warner Music Philippines a few days ago. Nicole Laurel and Basically Saturday Night are excited for future collaborations and they look forward to finally launch the music video sometime this month.