As the world continues to navigate and recover from extreme challenges posed by the COVID-19 pandemic and its economic fallout, insurance companies do their share to adapt and meet the evolving needs of customers.
Hong Kong-based insurer AIA Group, parent company of AIA Philippines, conducted Save Smarter in early 2021, a study in its eight markets (including the Philippines) that analyzed the shifting household savings behavior more than a year into the global public health crisis.
Results showed majority of the respondents are more likely to save and invest on their financial security and protection moving forward, despite reports some of the pandemic-induced economic challenges are likely to stay until late next year.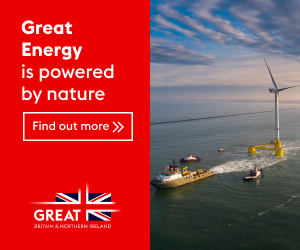 According to the study, consumer spending allocations for insurance premiums in the Philippines jumped 27 percent in 2021, which is 18 percent higher than pre-pandemic levels. This indicates heightened interest in using insurance as a way to cushion the impact of future economic setbacks.
Study results also showed a stronger interest in insurance with 75 percent of Filipinos agreeing that insurance has become more important than ever to provide better protection in case of unexpected incidents, and 27 percent saying they plan to increase their allocation of funds for insurance.
"The pandemic made everyone realize the need for protection, even among those who are non-believers of insurance," observed Tennyson Paras, AIA Philippines Associate Director for Products. "And this is why we developed AIA All-in-One Plus, a new product that provides leveled up protection that Filipinos are looking for during this time of uncertainty."
AIA All-In-One Plus is a comprehensive variable unit link whole life insurance plan with added benefits. It protects the policyholder against four major risks: death, accident, disability and critical illness.
Aside from protection concerns, the threat of COVID also made Filipinos more concerned about their health. With AIA All-in-One packaged with AIA Philippines' wellness program, AIA Vitality, customers are assured that they have the support they need to stay healthy. It also comes with a Double Vitality Booster feature, which provides active members with additional coverage and loyalty bonus.
"We recognize that aside from their physical health, Filipinos these days are equally concerned about their financial well-being. As such, we made sure that AIA All-In-One Plus also gives them an opportunity to maximize potential returns for their investments beyond the basic protection that most insurance companies provide," explained Paras.
And this is a well-founded insight, with the study revealing that at least 66 percent agree that saving through insurance has better potential returns under the declining interest rate environment.
With the AIA All-In-One Plus life insurance plan, policyholders also have an opportunity to grow their savings through diversified investment funds available to the product that are suitable to their risk profile.
"In a nutshell, this product will not only provide boosted protection for you and your family, but will also help you take care of your physical and financial health. That's a complete package of benefits in just one product, another way we bring to life our commitment of helping Filipinos live healthier, longer, better lives," Paras added.
Click https://www.aia.com.ph/en/our-products/protection/aia-all-in-one-plus.html for more information about AIA All-in-One Plus, or here to visit AIA Philam Life's Facebook page, email customerservice.ph@aia.com, or call (02) 8528-2000.