Born in Melbourne, Australia but spent his formative years in Singapore, Dru Chen is a singer-songwriter and multi-instrumentalist who specializes in his own unique fusion of pop, funk and soul.
To date, Dru has released two full-length albums, his 2019 debut Mirror Work and his latest, Slow Life and a 2021 EP, Our Story in addition to several singles including the huge hits, "Who We R" and "Summertime." Currently, he has over 87,000 monthly listeners on Spotify alone.
In a recent exclusive interview with SoundStrip, Dru talks about how his musical roots, his creative process that influenced the direction of his first two albums and the thrill of collaborating with like-minded artists. Excerpts: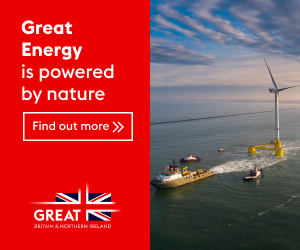 How and when did you decide to pursue your passion for music? Who were your early influences?
I have a deep relationship with music – something I stumbled upon when I was about 4 or 5 years old. At first, it was classical piano, and hearing my mum harmonizing along with her folk singer-songwriters from the 60s and 70s like Simon & Garfunkel, and James Taylor. Dad liked to listen to Classic Rock, and Motown. These filtered through to my young ears.
How would you in your own words describe your music? Lyric-wise, what do you usually write about and are they based on your personal experiences?
I see life through music, and I write songs as a by-product of living. Songs are snapshots of how I feel at a particular point in my life. To commemorate them in a song serves a similar purpose to taking photographs. It is through these experiences, and my innate love for groove, emotional chord progressions, lushly layered productions, and the history of musicology itself, that propels me to write the bulk of my discography.
Your debut album 'Mirror Work' is described as an ode to 70s music. What is it about music from that era that resonated with you and lingered in your consciousness?
'Mirror Work' was anti-digital. My distaste for the fast pace of digital life and the instant gratification of social media urged me to go in the opposite direction. To create music the 1970s way is to avoid computers, metronomes, and sequencers. We recorded 'live' as an ensemble rather than layering instruments one at a time. My vocals were left un-tuned, untamed, and au naturel. We did our mixdown to analog tape. The 1970's is my favorite era in music. I like the way it sounds on analog tape, as well as the freedom, and sparsity of the arrangements. "Mirror Work" reflects the space and natural ambience in the recordings.
How is your new album 'Slow Life' different from the previous one? What was your inspiration in writing it and how do you want people to perceive it and you as an artist?
In "Slow Life", I took it as a challenge to do everything the opposite way to 'Mirror Work'. This meant embracing everything digitally, to work towards achieving a full-sounding, exciting, and decidedly modern mixing aesthetic. For this new album, I wanted to look at life very intentionally – to take stock of the meaningful and important things. This meant friends, family, personal time, artistic expression, and doing the things worth doing. It also meant putting a priority and a spotlight on mental health. The concept of 'Slow Life' is to live life deliberately, and consciously – that is to say, to seize the day, and to not let distractions, reactions, and negative energy influence how you choose to spend your precious time on this planet.
What's it like to collaborate with prolific singer-songwriter Gentle Bones? Do you have plans of doing more collaborations, either with Gentle Bones or other artists?
Gentle Bones has had a big impact on me as an artist, and also on the 'Slow Life' album in general. He played a major role in shaping the sound and A&R direction of the project, and he's one of the most brilliant top-liners I've ever met in this industry. His melody writing is untouchable! Collaborations are a crucial and exciting way to push oneself in the music-making process, and the element of creative risk-taking is very rewarding indeed. I love the spirit of working with other people, and passing the baton back and forth.
How did you spend most of this pandemic? And do you already post-pandemic plans?
I split my time as a music writer-producer, and as an educator. It's an incredibly rewarding way to influence the future generations of creative talent. I spent a lot of pandemic time working on my health and fitness, packing on muscle, and attempting to get stronger. This was a good challenge for me, and I relished the opportunity to revisit my favorite childhood sport – basketball. Now that things are slowly moving towards a semblance of normality, we can play in small teams, and feel that camaraderie again!