Last year, Filipinos living and working in the United States sent over $11 billion to their loved ones and charitable causes in the Philippines. To ensure that they are able to continue to provide support to their motherland, Sendwave is making it easier and more affordable for Filipinos to send money by eliminating remittance fees and long waiting times.
Founded in 2014, Sendwave was started by two engineers from Brown University, Drew Durbin and Lincoln Quirk, who wanted to make sending money abroad as simple and affordable as sending a text message. Since then, Sendwave has grown to over 500,000 active users and in some markets in Africa, is responsible for over half of all remittances, amounting to hundreds of millions of dollars.
Metrobank was the first banking partner for Sendwave in the Philippines and serves as a processing partner for cash pickup transactions. For bank transfers, remitters can send to Metrobank accounts in the Philippines, and for cash pickup, recipients can also pick up at Metrobank locations.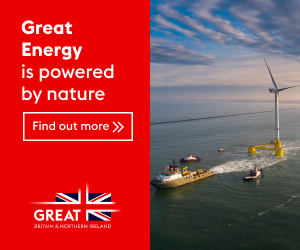 More than just offering users with convenient and reliable money transfer services, Sendwave also assures its customers that each transaction is secure and that their personal information is protected with the highest level of encryption and leading debit card processors.
Instead of days, recipients in the Philippines can typically expect to receive their funds in minutes for mobile wallet transfers and cash pickup and 1-5 hours for bank transfers, without compromising on ease, and safety.
Currently, Sendwave is licensed across the United States and backed by many world-renowned investors. Sendwave also offers sending from Canada, the UK, and other parts of Europe. The company even appeared on the Y-Combinator List of Top Startups, alongside Airbnb and PayPal and was acquired by WorldRemit for $500 million in 2020.
"I love working for Sendwave because our company has a substantial impact on the livelihood of my kababayans everywhere." said Dan Santos, U.S. Market Launcher for the Philippines. "Because we don't charge fees, we keep more money in Filipinos' pockets, for anything from tuition and bill support to buying a loved one a meal. Sendwave makes sure that we can continue to be connected to our fellow Filipinos back home, especially since our support is received so quickly and securely."
"Working with like-minded partners like Sendwave furthers our bank's goal to continuously provide convenient and secure remittance services to Filipinos around the globe," said Richard So, Metrobank Executive Vice President and Head of Products, Channels and Overseas Banking Group. "In this time of need, extending meaningful assistance, such as waiving money transfer fees, will help Filipino remitters to stay worry-free and connected with their loved ones.
Sendwave has already launched major partnerships within the Filipino community, including endorsements from Miss Universe Philippines 2019 Gazini Ganados and the entire Miss Universe Philippines' team, world champion boxer Nonito Donaire, and paid fundraising partnerships with nonprofits like the Manny Pacquiao Foundation, the Asian American Pacific Islander Nurses' Association of Nevada, and the Asian Community Resource Center. For more information or interest in partnerships, visit sendwave.com or email dan@sendwave.com
Metrobank is the country's second largest private universal bank with consolidated assets
of P2.4 trillion as of end September 2021.