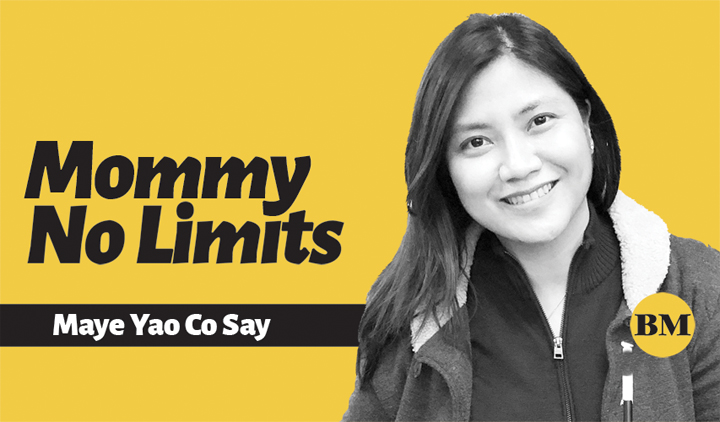 This is the last part of my series on "SEL" or socio-emotional learning, where I feature three very interesting people that may serve as a guide for us parents: Valerie Cheng, a children's book author based in Singapore; Amabel Japitana, educator and co-founder of Kind Little Hands; and Lia Cua, a bright teenager who opened her online bookstore this pandemic.
Continuing from Kind Little Human's co-founder Amabel Japitana's views on "SEL" by age group, she says, "Children go through a continuum of social and emotional development, and they build on their skills as they progress from infancy to toddlerhood, and on to the school stage…. The common theme across the board for different age groups is that children develop socio-emotional skills in the context of positive relationships. When we as grown-ups provide children with supportive, strong relationships so that they feel safe, comfortable and well, they are more open to learning and more likely to flourish socially and emotionally."
What activities or tools do you advise in developing SEL? "Play is the natural way children learn and develop. In terms of socio-emotional development, when children are engaged in play, they are practicing problem-solving, taking risks, managing a range of emotions, interacting with others, learning to communicate in appropriate ways, taking turns, and so much more. At play, young children learn about themselves—who they are, what they like and dislike, what their capabilities are. They build their sense of independence and confidence. When they play with others, they learn how to exchange ideas, express emotions in appropriate ways, empathize and engage in perspective-taking.
What are the practical tips on developing healthy socio-emotional development for kids zero-eight years old? Tips for moms and dads: "When children come to you with their big emotions, take a deep breath and accept these emotions. For many of us, the first reaction we may have when children come to us with their emotions may be to dismiss or distract. This does not teach children to experience, understand and manage their emotions. A better approach is to simply acknowledge their feelings and allow them to come and go. When we acknowledge and validate children's feelings, children learn that feelings are normal and can be expressed. This is a great first step to learning emotional intelligence. Model healthy coping strategies, self-regulation, positive social skills."
Tips for toddlers to preschoolers: "You can learn the words to talk about how you are feeling. Whenever you have big feelings, you can name them, and this might help you feel better. Here's a note for grown-ups: research shows that the act of naming an emotion can help calm the emotional circuitry in the brain." According to her, reading or seeing pictures about feelings is great way to learn the words for feelings and what to do with them.
Tips for gradeschoolers and above: "Think of different things you can do to keep calm or feel better and write them down. These could be getting a drink of water, taking deep breaths, going for a walk or listening to your favorite song. Whenever you are experiencing a difficult moment, you can try to problem-solve for yourself and ask, 'What can I do to feel better?' You can then choose one of the strategies you listed that you know works for you. You begin to manage your emotions independently."
Last but not the least, I would like to end my discussion on this topic with a "kidspiration" on how healthy socio-emotional learning at home can lead and empower kids to be the best that they can be even during this pandemic. Let me introduce you to Lia Cua.
According to Lia, "Ever since I was little, I loved reading and books. My parents instilled a love of reading in me and encouraged me to read as much as I could. Over the years, some of my interests may have changed, as have some of the kinds of books I read, but I still enjoy getting lost in a good story."
The name of her bookstore is The Great Inspiration (@thegreatinspirationph on Instagram). She created this online bookstore because she wanted to start earning money on her own. She learned from her parents that when going into business, it is important to focus on something you are passionate about. This thought allowed her to positively translate her passion for books and reading into a business.
I loved her thoughts when I asked her for advice on how to build confidence. She said, "I think that reading, especially reading fiction, is important because it allows you to dream. A good story can cheer you up on a bad day, or inspire you to reach a goal in life, or just remind you that things will always get better."
My personal hope is after reading these thoughts on "SEL," we as parents can understand better its importance in 21st-century learning, as well as feel more empowered that we can be our kids primary "SEL" teachers at home. Happy "SEL" New Year and Happy "SEL" Learning Journeys to your families this 2022.
Image credits: Jerry Wang on Unsplash