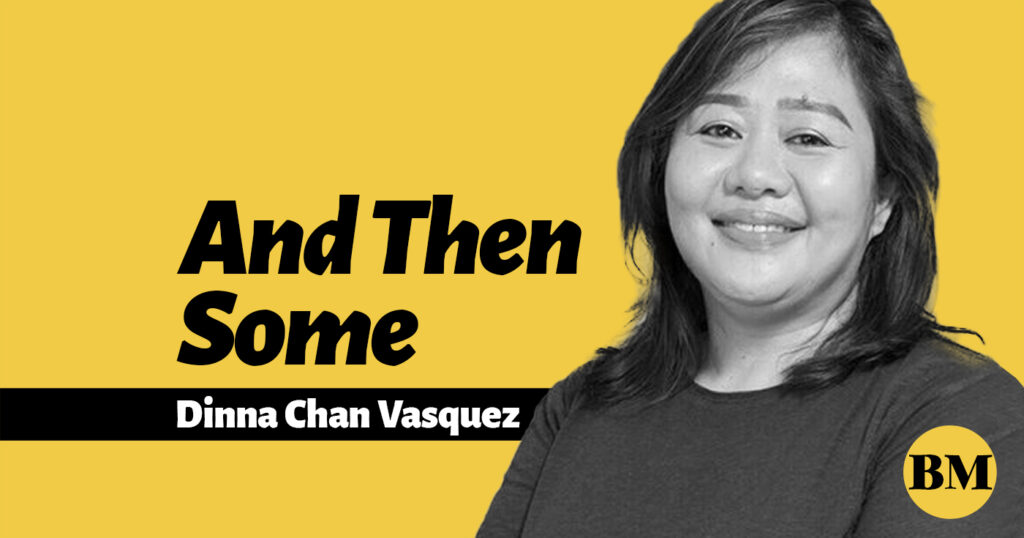 Scrubbing my face with a hand towel was something I regularly did in my 20s and 30s, until age and dry skin started to creep up on me so I stopped. There was also the fear of bacteria and germs from using a damp towel.
I never again used anything on my face except water and cleanser until recently. I never jumped on the skin-care device train even if all my friends did so. The Foreo Luna 3 Plus, however, is another story.
The Foreo Luna 3 Plus is a large egg-shaped device with hundreds of silicone brushes that pulsate in different settings. It is a cleansing and massage device that costs five figures. Despite the cost, however, it is difficult to find a bad review of the Luna 3 Plus. In fact, good reviews online are what got me interested to try it.
I got the pink one for normal skin. It connects to the app for the massage features but you don't need the app if it's just for cleansing.
After a week of using the Foreo Luna 3 Plus twice a day, I was amazed at how well it cleaned my skin without drying or irritating it. I have broken skin capillaries and I recently struggled with a skin barrier issue so I was skeptical at first.
The egg-shaped device offers skin purification, firming and tightening in just two steps. One side with the silicone bristles is for thermo-facial cleansing while the other side is for firming massage and treatments. It is advised, by the way, that you use the Luna 3 Plus with the Foreo Micro-Foam Clean. If you have makeup on, you should remove it before using the Foreo 3 Plus. The gadget's T-pulsations will help remove stubborn makeup residue and dirt but not remove all of it. It's for deep and effective cleansing, not makeup removal.
The other side is for facial massage with two metal pins targeting specific areas that show signs of aging. Foreo's microcurrent technology restores skin's natural radiance and helps maintain facial fitness. It's also advised that you use Foreo's conductive serum (called Serum Serum Serum) for the massage and treatments.
When used with the app, the device lets you personalize your routine according to your skin's individual needs. Simply select the intensities on the app (I chose 8) and it will automatically sync. I have been logged out of the app twice BUT I would still use it because it's very soothing to do your skin care (even to clean your face) using it.
What I loved about the Foreo Luna 3 Plus:
It cleaned my face really well but gently without over-stripping.
The app is very useful and tells you how to properly use the device.
I have not had a facial or any aesthetic procedure since the pandemic so my skin was kind of dull. Using the Foreo Luna 3 Plus helped solve that problem. My skin became brighter and more glowing in three weeks' time.
The Luna 3 Plus' silicone bristles never get dirty or grimy. The device is waterproof and very easy to clean. I simply rinse off the part where I've put product and wipe off the other areas.
The brushes are non-abrasive.
Charging is not a problem. One full charge is equal to hundreds of uses.
Using the Luna 3 Plus is really like a treat for the skin. One of the things I really love about it is that it cleans areas that I previously neglected such as the inner corners of my eyes and the sides of my nose.
For the disadvantages, there are just a couple:
At P19,000, the device is expensive. But if you can afford it, make a splurge. It's a good investment for your skin.
There's a slight tingling when using the device's target microcurrent function. If you're sensitive to this, I suggest you read other reviews if you want to purchase a Luna 3 Plus.
The Foreo Luna 3 Plus is available on sephora.ph and Lazada for P19,000. You get the 30ml serum for free. Separately, the serum costs almost P3,000. The facial cleanser costs around P3,600. It's quite a financial commitment but I think of it as spending all the money I have saved from not having facials and other cosmetic treatments in making this skincare investment. Do I regret getting the Luna 3 Plus? I don't. Skin care is one of my few luxuries in life and I think the purchase was well worth it.
Image credits: JULIANA MAXINE VASQUEZ