WELCOME to 2022! While most of us would rather erase or write off 2020-2021 from our memories because of all the challenges, struggles and negative experiences we experienced, the pandemic also brought about some positive outcomes which may have surprised some of us.
I had written sometime in 2020 that creativity zoomed to its peak during the months that we were restricted from movement and freedom. In that article "What can we do better after the pandemic" published in this column on April 27, 2020, I included an early poem that had been written by my friend and veteran journalist Pablo Tariman because I had really been touched by his poetic statements. It turns out that he wrote almost everyday and posted his poems on Facebook, where he soon gained a steady following of netizens enamored with his poems, and shared and re-shared them all over the world.
"Certainly, I didn't expect that many poetry readers on FB, "says Pablo.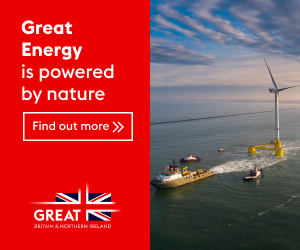 Fast forward to today and I'm ecstatically happy for Pablo who has quietly self-published his collection into his first book Love, Life and Loss During the Pandemic which has already presold over 400 copies and delivered to the buyers' homes. On December 30, 2020, his 71st birthday, his poem "Ode to Frontliners" appeared on a marker dedicated to health workers and unveiled by Pasig City Mayor Vico Sotto with a special program.
The very humble Pablo calls himself a "reluctant author" who resumed writing poetry after 50 years when he found himself in a long lockdown due to the pandemic.
"My modest poetry output during the pandemic was literally an act of re-opening my poet's eyes after a silence of almost 50 years. I could say that my second literary life, ushered in by the pandemic, dramatically shifted during the lockdown."
Two days after the inauguration of Joe Biden as the 46th President of the United States, Pablo's poem, "A Poet is a Lonely Hunter" appeared on the FB timeline of the celebrated young poet Amanda Gorman. Pablo had greeted Amanda with his poem. I became an instant fan of Amanda but felt even prouder of Pablo when she shared Pablo's special greeting to her.
I myself pre-ordered four books and gifted one to my frontliner doctor/son and another friend who is a grief coach. I will definitely order more copies because his poetry speaks of everything that our hearts and minds felt during those difficult times. It is his personal narrative yet it reflects our own thoughts and emotions.
"How the readers reacted was exactly how my restless soul was during these restless times. I realized that poems humanized stories. Readers like it when you go to the heart and the soul of the subject," writes Pablo in his foreword.
I absolutely agree. This book is a gentle yet profound reminder of all the powerful and bitter memories of this pandemic which hopefully, we can someday just look back on as a dismal but indisputable part of our history.
I wish I could share more of Pablo's poems here, but due to space limitations, I am compelled to limit my choice of poems to only two of his favorites.
The first one, "Infant In My Mind" was his tribute to his daughter Kerima who unfortunately passed away on August 20, 2021. The second is "Naked I Write Poems" which was one of his two poems included in the Singapore-published anthology "The Great Asian Poetry 2021" launched in December 2021.
INFANT IN MY MIND
It's hard to catch sleep
Thinking of the infant
In my mind.
But of course
She has outgrown
Her infant years.
She has ended
Forty-two years
Of a life
With her brand
Of heroism.
I think of her now
Lifeless on a cold cement floor,
Waiting for her father and son
To claim her
And share
A last hug.
It is strange
That I will go home
With her body reduced to ashes
Before we fly home.
I like to recall
The infant in my mind
Frolicking in innocence
With not a hint of the grim ending
Ahead of her.
I like the innocence
In my daughter's eyes.
I like the angelic face
I treasured
When life was young
And carefree.
I will soon see
What's left of her angelic face
When I see her cold body
Lying on the cement floor.
It is a belated fond goodbye
It is a farewell to arms
It is a final curtain call
To the infant
In my mind.
NAKED I WRITE POEMS
I believe you have to strip naked
To find the core of the poem
In your mind.
You start with your body,
Accept
What's left of your arms
And your legs.
No longer the firm muscles
They used to be.
You have to accept
The aging face,
Including the bags
Below the dimming eyes.
You have to accept
The fragile neck
Now gathering wrinkles
Where once they were taut
And supple.
You need not count the years
Of what's left of your loins.
Think of the youthful passions
They went through,
The once sinuous years
And the lessons learned
From living,
Loving, lusting
and parting.
True
You have to strip naked
To write the poem
In your mind.
You have to face
The joy of living
And the horrors
That come with it.
You have to strip naked
To find the poem in your mind.
You have to come clean
With your fears and uncertainties.
Come clean with your dark passion
And the purest of desire.
You have to come clean
With what you have
And the things that remained
Unacquired.
Don't be guilty
With cars and houses
That didn't materialize,
The awards that didn't come.
And the illusions of fame
You can't really carry to your grave.
Just be naked,
Show the scars
And the disjointed bones.
Don't conceal the wrinkles
In a weakening frame
Where once the handsome
Body resided.
When you come to terms
With your guilt,
Your fears,
Your uncertainties
And your anger
The poem will come
Pure in its intent
And edifying in its lyricism.
*This poem first appeared in the anthology, The Best Asian Poetry 2021, published in Singapore.
Thank you once again Pablo for the gift of your poetry. May many more readers enjoy your book.
For book orders with delivery, text 0906-5104270 or e-mail artsnesservice@gmail.com. It is also available in selected outlets in Metro Manila, Baguio and Cebu.
PR Matters is a roundtable column by members of the local chapter of the United Kingdom-based International Public Relations Association (Ipra), the world's premiere association for senior communications professionals around the world. Joy Lumawig-Buensalido is the p resident and CEO of Buensalido PR and Communications.
PR Matters is devoting a special column each month to answer our readers' questions about public relations. Please send your questions or comments to askipraphil@gmail.com.