The irreverent and irrepressible filmmaker Darryl Yap turned 35 over the weekend and he continues to up the ante with every new project he commits himself to.
Last year alone, he had around 10 titles to his credit, which included Pornstar 2, Barumbadings, Sarap Mong Patayin, Ang Babaeng Walang Pakiramdam, Gluta, Ang Manananggal na Nahahati ang Puso and one movie with megastar Sharon Cuneta, titled Revirginized.
"For a few weeks during the last quarter of 2021, I was really bent on taking a short break from filmmaking so I can attend to my other passions, and I was continuously barraged by calls asking when I could start my next project," he told us.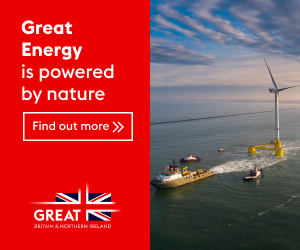 It was definitely not a case of burn out, because Yap's energy cannot seem to get dissipated even when he is multitasking. He merely wanted to take a few steps back so he could see the bigger picture and plan ahead. Yap is not only a rare creative and content genius but his business acumen is also sharp, strong and superior.
He is aware that 2022 is the year of the elections and this is an area where his virtuosity can be maximized. He has millions of followers in his social-media accounts (his Vincentiments account has more than 6 million subscribers) and many politicos who are seeking government posts this May and their tacticians are running after Yap and those like him who are not just influencers but also strategists and concept executioners.
"Oh, yes, choosing who to be associated with in the coming elections is not much different from choosing what movie I will do next. I need to like and understand the subject and be fully convince about the feasibility and the winnability of anything I will put my heart and mind and soul into," he explained.
We had the opportunity to get to know Yap last year and we continue to be impressed with his brilliant young mind, his spectrum of amazing ideas, his wit, his knowledge about both history and current events, his sense of family and his non-negotiable values.
When at work, Yap has to like the people he is working with. "A healthy and fun environment is always a must on my set. The people, whether actors or production staff, should be pleasant, straightforward, respectful and team players. They should come in prepared. These are non-negotiables, 'pag nag-attitude ka sa set ko, wala ng next time." For 2022, he has four projects that he is excited about: Seoulmeyt, Biglang Rich Bisaya, Buuba Jr., and Pokpok with a Purpose.
When not at work, Yap values his alone time. He worked hard to reach whatever status he has at present. "I am fortunate to be able to enter the big doors that opened for me and be able to seize the opportunities that came my way. I'm glad I was patient and focused and realistic, and I really worked hard. Whatever it is I am enjoying now is a manifestation of what I put to my mind years ago. Self-love is never wrong especially when one knows he worked hard for it. Mas satisfying kasi alam mong deserve mo.
One trait of Yap's that I admire is his love for his family. They are tucked away in quiet Zambales and Yap makes sure that they are comfortable in many aspects of their lives. Yap is also building a three-storey residential home for them in Olongapo City. He is also fond of dogs, which he says humans can learn a lot from. "Dogs love unconditionally. They give so much of themselves to their masters. They are loyal. He has a giant poodle named Bambino, a pair of American Cocker Spaniels named Promise and Precious, a Frenchie and a few other breeds.
During the recent holidays, Yap quietly shared his blessings to many, especially to those he did not know but needed to be reminded that kindness and generosity are still prevalent even during these challenging times. And he continues to touch many people's lives.
Perhaps that is why he is blessed. Darryl Yap's heart is in the right place. His mind is brilliant. He is fun. He is fierce. He is formidable. He is fearless. He is indeed in a league of his own.