To Jab or Not to Jab.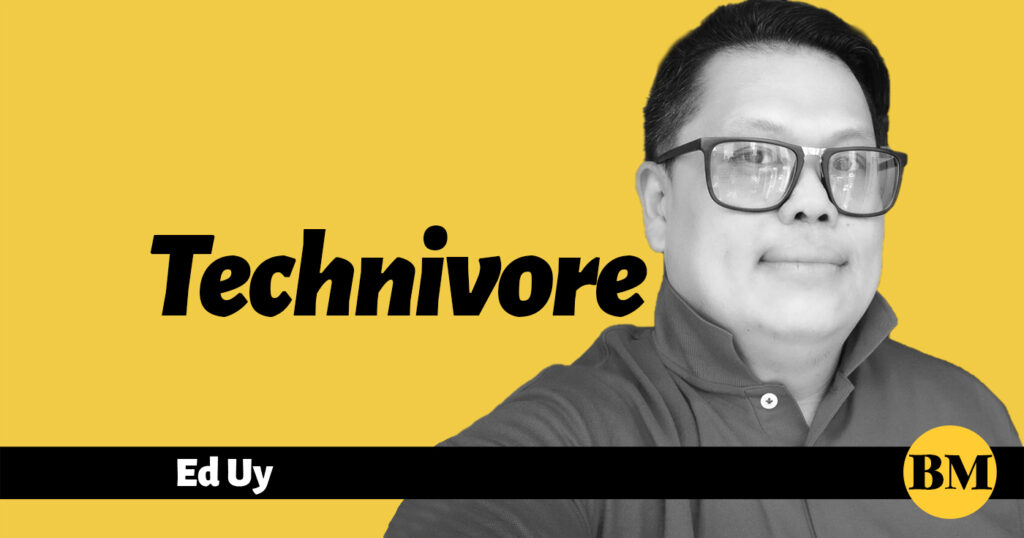 That is the question.
Regardless of your views or personal choice, 2021 will be remembered as the Year of the (Covid) Vaccine.
If Merriam-Webster selected "pandemic" as the word of the year for 2020, this year, that distinction goes to the word "vaccine", a word that holds particular significance both as a medical term and a vehicle for ideological conflict. It symbolizes a possible return to the lives we led before the pandemic but also the center of debates about personal choice, political affiliation, professional regulations, school safety, healthcare inequality, and so much more.
While Filipinos searched for "Covid-19 Prevention" the most, making it the most searched topic on Google terms related to vaccines like "VaxCertPH" and "Covid-19 vaccine" ranked high coming in at No. 4 and No. 6.
Filipinos' online activity was still at an all-time high as they sought out both passions and distractions online. The other six on the top trending searches were for entertainment with NBA Games coming in at No. 2, followed by Squid Game at No. 3, Miss Universe at No. 5, the Pacquiao vs Ugas match at No. 7, Pagsamo Lyrics at No. 8, and True Beauty at No. 9, and rounding up the list is the topic of Metro Manila area floods.
Over at Yahoo, athletes and celebrities continued to dominate headlines, while politics and catastrophes remained some of the most-searched topics in 2021.
Boxing legend, senator and now-presidential candidate Manny Pacquiao topped headline searches for multiple reasons, beginning with his unanimous decision loss to reigning WBA welterweight champ Yordenis Ugas in August, to his decision to run for president in September.
Politics are clearly on Pinoys' minds, in light of the upcoming 2022 elections with Bongbong Marcos' announcement of his presidential bid coming it at No. 3; President Rodrigo Duterte was No. 5, while daughter Sara Duterte-Carpio was No. 7; the late president Benigno Aquino III was No. 6.
Covid aside, Filipinos also concerned themselves with major events: the threat of Taal Volcano (No. 2) continued from last year; updates on Typhoon Maring (No. 9) after it ravaged parts of northern Luzon; and the tragedy of the Philippine Air Force C-130 crash in July that took the lives of 53 (No. 10).
Historical events also topped searches in 2021 with Hidilyn Diaz, our first Olympic Gold medalist being the fourth biggest newsmaker, and Rappler CEO Maria Ressa at No. 8, for being the first Filipino individual Nobel laureate.
Twenty-twenty one was also a big year for cryptocurrency in the Philippines, as interest surged in the country. Binance Coin (1st), Bitcoin (2nd), Tether (3rd), Ripple (4th), and Uniswap (5th) topped crypto searches, while "meme coins" Shiba Inu (6th) and Dogecoin (8th) also made the list.
FOLDABLES IN 2022
If the reveal of the Huawei P50 Pocket and the Oppo Find N is any indication, then we might be seeing a lot more foldable phones coming in 2022—hopefully at more accessible prices.
But if I had P90,000 to spend on a phone, I'd have no second thoughts about getting a Samsung Galaxy Z Fold 3. Currently the best foldable phone in the market, the Z Fold 3 delivers a more durable design, better multitasking features, S Pen support (that sadly made the Note series extinct) and water-resistance as well.
I have been using it for the past month, and while it remains a niche device, I'd say it's an excellent choice for power users who want a phone and tablet in one device and something that will always get attention.
The Z Fold 3 weighs 271 grams and is about as heavy as a regular tablet of its size and is as thick as two phones when folded so I doubt it would fit comfortably in your pocket especially if you love wearing tight pants. It does feel sturdy and is built quite well so you don't have to worry about folding and re-opening it during your daily use. The Z Fold 3 has a stronger armor aluminum body and Gorilla Glass Victus for display protection. I also liked that it has IPX8 water resistance, which means it can withstand up to 1.5 meters of water for up to 30 minutes.
The Z Fold 3 flaunts two displays—a 6.2-inch OLED cover display and a 7.6-inch main screen when you unfold the device. Both screens are bright with crisp and vibrant colors. The panels also offer a 120Hz adaptive refresh rates that guarantee smooth scrolling and overall performance. The cover screen's aspect ratio, however, is not for watching videos, and is best used for quick tasks such as responding to messages, and checking notifications. Besides, why would you settle for a narrow screen when you paid for a device that can unfold for a bigger display. Audio quality is excellent thanks to the Dolby Atmos stereo speakers, and sounds are loud and clear when watching videos, listening to music, or playing games.
As for the cameras, Samsung again included a trio of 12MP lenses: an f/1.8 wide-angle shooter, an ultra-wide f/2.2 camera with a 123-degree field of view, and a 12MP telephoto camera. They are pretty good and capable, but I do prefer the shooters on the S21 series.
With a screen that big, Samsung made sure you'll be able to maximize it with a number of multitasking features like Multi-Active Window and App Pair. There's also the new Taskbar that lets you switch between apps on the fly just like the Windows taskbar.
When you use the Galaxy Z Fold 3 like a laptop, apps that support Flex mode like YouTube and the Camera app, will show the content up top and controls on the bottom portion on the display. Then there's S Pen support that makes the experience more immersive. I just wish they'd include it instead of being another separate pricey purchase.
Foldables may still be in their infancy, but the Galaxy Z Fold 3 is an amazing device and something you'd always want to use and show off—even if it's just to let everyone know you can afford it.
TERRIBLE NAME, TERRIFIC SOUND
Over the last couple of years, Sony's WF-1000XM range of wireless earbuds have been recognized as one of the best in its category, but instead of playing it safe and going for the usual refinements, Sony's engineers decided to do an overhaul for the XM4.
The result? The WF-1000XM4 has an all-new design, a new audio processor, charging case and even a unique eco-friendly packaging.
The good news is that the gamble paid off, and the WF-1000XM4 is by far the best sounding pair of wireless earbuds I've ever tested (and also the most comfortable).
Let's start with the packaging. Sony decided to go plastic-free following low toxicity design principles and a "Made to be remade" philosophy. To produce lower waste, 99% of the paper packaging, other than labels, are produced using recycled and sustainable materials developed specially for Sony. It might not give you that premium vibe that goes with the P14,000 price tag, but at least you can sleep well knowing it's good for the environment.
Flip open the magnetic case and you'll notice the all-new earbud design of the WF-1000XM4. Sony said it's 10 percent smaller and lighter than the previous generation and based on a combination of customer feedback and research about the human ear, that rounder body sits more inside the ear opening.
As soon as it touches your ears, you'll feel the difference of those noise-isolation earbud tips. These tips are made from a unique polyurethane foam material that is soft and elastic, maximizing the surface contact area. This eliminates gaps to insulate sound and reduce noise, as well as improve adhesion to the ear canal for a more stable fit. Download the Sony Headphones Connect App to help you find the ideal size of Noise Isolation earbud tips to ensure maximum sound quality and minimum outside noise.
Among the notable features of the WF-1000XM4 are its industry-leading noise cancellation technology with the Integrated Processor V1 and Sony's acclaimed QN1e chip. It has support for High-Resolution Audio Wireless with LDAC, Sony's industry-adopted audio coding technology.
Speak-to-Chat lets you have short conversations without having to take out the earbuds. As soon as you speak to someone, Speak-to-Chat automatically pauses the music and lets in ambient sound so you can conduct a conversation. There's also Quick Attention mode, so if you want to listen to an announcement or say something briefly, you simply place your finger over the left earbud to decrease the volume instantly and let ambient sound in.
The WF-1000XM4 also features Adaptive Sound Control that senses where you are and what you're doing—for example, travelling, walking or waiting—then adjusts ambient sound settings for the ideal listening experience. Pairing is quick as it supports Google's Fast Pair feature. In one tap, the WF-1000XM4 enables quick, effortless Bluetooth pairing with your Android devices. Google's Fast Pair feature lets you easily locate your headphones and how much battery you have left.
The WF-1000XM4 can last for a full 8 hours of use and 16 hours more with the case. If you are in a hurry, a 5-minute quick charge gives you up to 60 minutes of play time. You can also wirelessly charge it with Qi technology. Lastly, it has IPX4 water-resistance rating, so you don't have to worry about splashes and sweat.
As for the sound quality the WF-1000XM4 is absolutely terrific. Sony does everything right, from the comfortable fit of the new tips to the class-leading battery life, superb noise canceling, and again the sound quality is just amazing. It's pricey, yes, but you won't find many true wireless earbuds that could match the overall superiority of the Sony WF-1000XM4. Let's just hope they come up with a better sounding name next time.