As we all welcome the new year, may the careers of these three brave, bold and brilliant young actors soar higher than ever.
PAOLO GUMABAO
We are happy to learn that 2021 breakthrough actor Paolo Gumabao has just wrapped up work with filmmaker Mac Alejandre for the film Silip sa Apoy.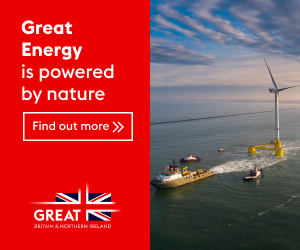 Launched to stardom in the Joel Lamangan movie Lockdown, Gumabao made us take a second look at his assets, physical and otherwise, with a very brave and on-point performance that won him a lead actor trophy at the 28th Filipino International Cine Festival (FACINE) in November of 2021.
For some time, he was part of the ABS-CBN TV series Huwag Kang Mangamba but he was conspicuously missing after a while and we caught another actor playing his character toward the end of the series.
We heard Gumabao accepted another gay-themed movie, titled Sisid, and we were worried given that stereotyping is still prevalent in the local movie industry. Thats why we are glad that Gumabao was able to score a good project when he accepted Silip sa Apoy, where he pitted talents with award-winning actor Sid Lucero, from a powerful script of Ricky Lee.
We look forward to seeing Gumabao in a variety of roles this year, whether in various states of undress or not. We are sure his dad Dennis Roldan is mighty proud of him.
REX LANTANO
One of the most pleasant young actors we had the opportunity to meet and talk to this year is Rex Lantano, who headlines the nine-part series Love at the End of the World, on the very gay GagaOohLaLa platform.
For many years after finishing school, he played small roles on television and film, and patiently waited for the big breaks to come. In early 2021, Lantano bagged one of two lead roles for the series, Monti Parungao Daddy Love, and he became an Internet star for his wonderful performance and amazing registry onscreen, which earned him fans from all over the world.
We also loved a mantra that he posted recently on his social media accounts. It reads: Until its my turn, I will keep clapping for others happily. It just goes to show the kind of person he is—kind, accepting, realistic, secure.
We'd love to see Lantano in a regular role in a TV series and, hopefully, more amazing characters to breathe life to on the big screen.
VINCE RILLON
His first movie outing was in Brillante Mendoza 2012 Berlin Film Festival entry Captive. Vince Rillon was all but a fearless, carefree fourteener who never dreamt of becoming an actor. Since then, Mendoza has never let go of this young man, and made him a constant staple in his films.
With every new character created specifically for him, Rillon is slowly being molded into the actor Mendoza envisioned him to be. He was in the cast of Ma' Rosa, Lakbayan, Mindanao, Resbak, Amo, GenSan Punch and in a slew of Vivamax films that will start streaming in the new year, starting off with Siklo, under the direction of maverick filmmaker Roman Perez Jr.
Rillon is fortunate to have Mendoza in his life, who has been opening the big doors for him and giving him not only the breaks but also the good life that he is enjoying now. He is also extremely lucky that Mendoza is making sure Rillon plays his cards right, and that his young ward is able to start working with his other filmmaker-friends too.
We just hope Rillon learns to be really grounded and sincerely humble and that he continues to work hard with all these opportunities accorded to him by Mendoza.
Our best wishes to these three young men and may their roars be louder and more amplified in the coming Year of the Tiger.