IT'S been again quite a challenging year for most, but two actresses who have the same first name are closing this tough year on a high note.
Angeli Khang is one of Viva's most promising discoveries and based on her movie outings, she is certainly making people take notice of her potential as the precious gem that her mother studio should take very good care of. In just a few month's time, Khang has already racked up one movie after another, after being successfully launched in her introductory movie Taya, helmed by Roman Perez Jr.
"Initially, I was able to convince myself and those I hold dear that I would just use the sexy route as a stepping stone to become an actress. But I was entrusted successive daring roles and I had no choice but to welcome each one since I know that every new role will help me improve as an actor, and allow me to work with other actors and directors that I can learn a lot from. I also trust my Viva bosses because they have been in the industry for 40 years and they certainly know what they are doing," she volunteered.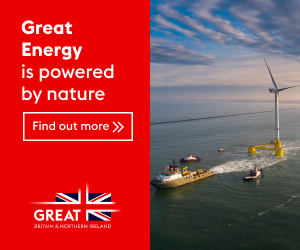 The 20-year-old actress made more heads turn to her direction after the release of her second movie, Lawrence Fajardo's Mahjong Nights. In this movie, she had to pit talents with the very competent actor Jay Manalo, and Khang delivered effortlessly in their scenes together, whether dramatic or steamy.
Based on research, her surname's origin is from Southern China, but Khang said her father is a Korean military officer and her mother is Filipino. She lived in the US for a few years before coming back to Manila to try her luck as a movie star.
Khang has bagged yet another lead role in a new movie movie, titled Eva, directed by former singer turned filmmaker Jeffrey Hidalgo. "I feel very lucky that good roles are offered to me. When I say good, I mean the character is not only interesting but has layers that I need to dig deep into and bring out on the screen, and that is the challenge for me as an actor," she explained.
Eva started streaming on Vivamax on Christmas Eve, and Khang shared that she has also wrapped up work for another project, titled Silip sa Apoy, penned by the iconic Ricky Lee and directed by Mac Alejandre. "I am so grateful to have worked with acting giants like Sid Lucero and Dexter Doria, both award-winning actors. I certainly learned a whole lot from them," she gushed.
ENDING THE YEAR WITH A BANG
ANOTHER Angeli is thankful that 2021 is closing with a bang. Angeli Bayani is back in the big city after many months of locked in work in Baguio City, the location of the new Dreamscape TV series The Broken Marriage Vow.
The series is the local adaptation of the British drama series Doctor Foster, and Bayani plays a major supporting character, Dr. Sandy Alipio. "I am thankful to be back in the ABS-CBN fence after years of absence. I am glad that I am one of a few actors who can work in all networks as long as the role is interesting, the rate is just, and the working conditions are fair and pro-people."
Bayani shared that she was allowed to perform her jury duties for the recently concluded Singapore International Film Festival during her free days in the locked-in shoot. "I had to watch all the films in the main competition, and had to exchange opinions with other jury members, deliberate and come up with those we wanted to win. It was not easy but all went well and I am proud to represent the Philippines in the jury lineup." She also quietly finished work for another series, called The Kangks Show, an irreverent sex-themed comedy show that also stars Angelica Panganiban, Nonie Buencamino, Kit Thompson, Maris Racal and JC de Vera.
Described as "a national gem" by no less than Oscar winner and esteemed world-class filmmaker Ang Lee when he visited the Philippines many years ago, Bayani is also the only authorized acting teacher of the highly touted Meisner acting technique. She leads virtual workshops regularly to share her expertise in acting.
"I am so looking forward to another productive, rewarding year that will hopefully be safer, healthier and more abundant for everyone, especially for all of us in the entertainment industry."