I AM sure the prolonged quarantine at home has made many of us yearn to go out and interact with others, and to celebrate the holiday season. Our shared experiences over the past 22 months have certainly brought to the fore the importance of holistic behavioral wellness: keeping physically active, developing good nutrition and eating habits, making mindful choices, as well as cultivating positive social support.
Recently I joined our very dynamic network of Australian-educated Filipinos and partners in an outdoor festival to promote our collective mental and physical wellbeing. It was an opportunity, after nearly two years, to gather, reconnect and to support each other, while still abiding by health protocols. With SM Malls and SM by the Bay, our embassy provided a safe means by which our alumni could interact and say hello to each other, while helping all of us reach our health and wellness goals through activities such as a cooking demo, fitness classes, and our joint bike ride around the SM Mall of Asia Complex.
The outdoor activity also highlighted the importance of promoting sustainable, inclusive, active urban transportation and mobility choices for our cities of the future. I am happy to see a convergence of efforts regarding inclusive mobility. This is one issue the Australian government's Coalitions for Change program has been advocating for in respect of urban transport—including the establishment of a network of bike lanes in key cities across the country.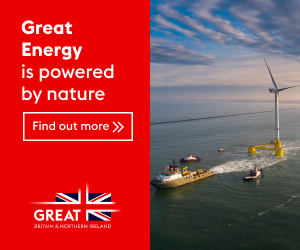 Adding to this, our alumni—which includes Hans "Chico" Sy Jr.—have been influenced by the time they spent living and studying in Australia. Accordingly, they are now working on advancing sustainable, inclusive and active urban transportation through cycling here in the Philippines.
I am very pleased to support Chico's efforts: the bike lanes, racks and repair stations that were set up in SM Supermalls across the country, as well as the recently published Department of Transportation-SM Biker's Manual, are certainly significant contributions to building back better post-pandemic.
Strong trade partner
INDEED, part of our inclusive march toward better health post-pandemic would be to integrate mindful choices in our daily routines—including choosing high-quality and safe products for our households.
Adding to a clean and pristine environment, strict health and food-safety protocols, Filipino consumers have also been choosing Australian-made products which are high-quality and safe.
The Philippines has always been my country's strongest trade partners, as we are both members of the Asean-Australia-New Zealand Free Trade Area, or AANZFTA, and the recently signed Regional Comprehensive Economic Partnership, or RCEP. These agreements mean nearly 99 percent of our trade in goods is tariff-free. In practice, this means Australia is the local market's foremost source of beef and lamb; second-biggest source of wine; top supplier of fresh table grapes, citrus and stone fruit; and sixth-biggest source of dairy.
Excited by how enthusiastically Filipinos have taken to e-commerce, which grew exponentially during the pandemic, we are keen to have high-quality Australian products accessible online. We hope this will enable us to showcase modern Australian flavors with online shoppers who may not be aware of the range of food available.
Australian Festival
SINCE November the "Taste of Australia" shopping page on Lazada has been showcasing my country's brands and products. Buying Australian fresh produce, food, as well as lifestyle brands and products, has never been so convenient.
Following the Lazada campaign, we launched TasteOfAustralia.ph at the end of November. It is a one-stop shop microsite featuring Philippine online merchants with Australian brands in their product line-up.
Having these Australian brands highlighted on e-commerce sites is our way to bring Taste of Australia closer to Filipino homes, and share more of Australia to a wider market. Welcoming 2022, we will launch the "Australian Festival" on January 2022 at the MarketPlace, Robinsons Supermarket, Shopwise, Metro Mart and GoRobinsons.
With the holiday season in full swing, and as the country opens up from quarantine restrictions, we will wrap up the 75th anniversary of our diplomatic relationship on a high note. So, cheers to 75 years of friendship! I wish all of you a happy and healthy year ahead.