Actors Mon Confiado and Maja Salvador hit it off well during the filming of the Mikhail Red movie Arisaka, produced by Paul Soriano's Ten-17 Productions.
"Mon is a solid actor. I am not only awed by his intensity as an actor but also inspired by how he commits to a role and how he breathes life to every new character," Salvador raved about her coactor, adding, "Local actors in general look up to him and we are taken by his on-point transformations when he prepares for a role. And he is just so professional and extremely pleasant on the set."
In Arisaka, which had its world premiere at the recent Tokyo International Film Festival, Confiado took the role of the main antagonist to the next level, and both he and Salvador consistently pushed each other as their respective characters unraveled from frame to frame.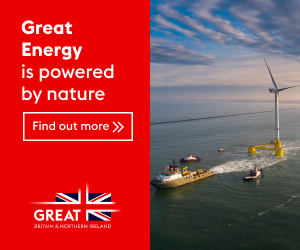 "I am grateful for having been entrusted this wonderful role by both our director Mikhail Red and our producer, Paul Soriano. I would have wanted to fly to Japan to attend the festival had it not been for the very strict travel protocol and safety restrictions in place during the festival period. Hopefully, when the film goes to other festivals, and when the risks to travel are properly addressed, I would get the chance to join the Arisaka team to present the film to international audiences," Confiado said.
The people involved in the film are thrilled by the warm reception and high praises from those who have seen the movie, and the film continues to create ripples as it recently premiered on the popular streaming service Netflix.
"For an actor like me to have a film on Netflix is already a big achievement. It not only means that the movies we make these days will be made available to a bigger audience, but it also challenges us to level-up and be at par with world standards," volunteered Salvador. Many are confident that both Confiado and Salvador will take home a few acting awards next year for their brave and brilliant performances in Arisaka.
Meanwhile, the two esteemed actors are currently working together again in the Cignal TV5 series Niña, Niño, and Confiado couldn't contain his excitement when he told us that he just came back from Dolores, Quezon, after a few weeks of locked-in work for this TV series.
"I am so happy to be able to work with Maja again. I adored her when we worked together in Arisaka. As an actor, Maja has this quiet intensity that does not need a lot of dialogue to convey an emotion. And she always comes to the set prepared. She continues to excel after she got her Urian acting trophy for the movie Thelma some years ago. I secretly wish that my time to take home the Urian trophy will also come soon," Confiado said, almost in a whisper. However, we sure the universe heard what he said.
Confiado is certainly on a roll. He is in the main cast of Erik Matti's 7 Days of Hell, for HBO Asia's Folklore Season 2. And he is also included in the cast of the Metro Manila Film Festival entry Nelia.
A few days ago, Confiado was bestowed the Fernando Poe Jr. Memorial Award during the virtual FAMAS awards ceremony for his exemplary commitment to his craft, his longevity, and his very high level of professionalism and excellence.
Confiado and Salvador are both enjoying the Christmas break at this time, while eagerly looking forward to resume work for their TV series after the New Year festivities. One thing for sure, both Mon and Maja are having one of their merriest Decembers ever. n