After being locked down in the city for an extended period of time, enjoy the liberating feeling of fresh air and wide-open spaces among luxe amenities at Club Punta Fuego in Batangas.
The resort property, which is managed by the Anya Hospitality Group (AHG), the most-trusted hospitality management group in the country, is open once again to welcome visitors of all ages to its sprawling property that has provisions to help you enjoy your vacation safely in the new normal. There is a provision for antigen testing upon entry to the facility or guests may also present a negative antigen test taken not earlier than 72 hours prior to their staycation. Edgar Krohn, Club Punta Fuego General Manager says, "All members and guests who avail of the staycation program need to undergo an antigen test. Despite it not being a requirement in Batangas anymore, we still keep that in place to give our residents and guests, confidence that everybody who comes here is definitely 100% negative at the point of check-in."
Krohn says that other measures in place include strict sanitation protocols. When the guests check out, the rooms undergo a very strict procedure of cleaning and sanitizing. "We take 24 hours (to sanitize), so we don't do back-to-back rooms. It means, once a guest checks out, we give 24 hours to clean, sanitize, and disinfect the room. So when you check-in, you know the room is really sanitized. We use, additionally, hospital-grade UV light, so the room is guaranteed 100% sanitized when the new member or guest checks in." Public areas are also disinfected regularly, he says, with special attention paid to surfaces that are handled often such as doorknobs and railings.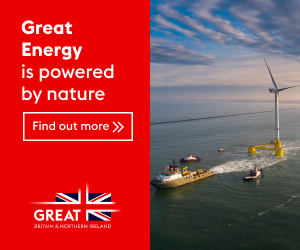 Good, clean fun
These sanitation measures, along with keeping health protocols in place for both guests and staff helps to ensure that feeling of normalcy as you wander around to enjoy its outdoor amenities that include a nine-hole golf course that has a scenic view of the Nasugbu coast to inspire that swing.
Its double infinity pool at the main club is one of the main attractions for families who want to enjoy a cool refreshing dip with an amazing view of the open seas. There are other pool options too, such as a single infinity pool at the Upper Beach Club and a fun family pool at the Lower Beach Club. At Terrazas de Punta Fuego, which is also open to guests, one can swim at their Turtle Pool that is surrounded by lush greenery.
Those who want to experience seaside adventures can take a quick cart ride to the clear waters of the private white sand beaches, with 12 beach coves, including the 800-meter stretch of coastline at Terrazas Beach Club that is perfect for swimming and lounging in. There are hammocks and cabanas ready at the Beach Club, as a respite from all the excitement of being outdoors in nature again. The Marina is open once again to yacht owners, with a bar located just outside the wharf to refresh guests after a day at sea. 
Those into fitness can enjoy a round or two at the tennis and squash courts or book a slot at the newly-built well-equipped gym for a solid workout. The gym is also located near the Ylang-Ylang Spa, where the therapists can detoxify you from that work-at-home stress.
Dining delights
Club Punta Fuego has dining outlets that complement the luxe feel of the ultimate getaway. Its main restaurant, San Diego has set up provisions for outdoor dining. Here guests can enjoy the feeling of going mask-free safely as they dine under the stars to savor specialties such as seafood and steaks along with premium choices of wine. For a more casual flair, there's Il Jardineto that offers pizza, pasta, and fruit shakes served poolside under the shade of the trees.
The breakfast buffet is a delicious smorgasbord of Filipino and Continental favorites, as a great way to jumpstart a day full of outdoor activities with the family. The refurbished T&C Bar is due to reopen soon to serve nightcaps for those so inclined.
Luxe accommodations
The resort boasts of accommodations that are designed for comfort and relaxation amid the grandeur of nature. The property has a choice of casitas and rooms to suit your accommodation needs. The Seaview Casitas offer luxury and privacy, with a view of the sea from the balcony, while the Sunset Rooms have a loft where families can bond together after a day of outdoor adventures. Other choices of rooms include the Standard Casitas, Seaview Sunset Rooms, and Standard Sunset Rooms.
There are also rooms available at the Terrazas de Punta Fuego, which is a condominium property with serviced residences available for short-term lease. The building affords a view of the property's expansive shoreline from its common areas at the higher floors. Guests who book at Amara can also avail of the Club's amenities.
Holiday relaxation
GM Krohn invites urbanites to spend their holidays at Club Punta Fuego, where they have activities that are lined up to make the post-lockdown season merry and bright. We have an intimate Christmas affair at the Club, with a dinner buffet for our guests. This New Year's Eve, we plan to have a dinner celebration with a band and fireworks that will be launched from the bay."
He says that with more people getting vaccinated and the opening up of the economy, along with the support given by AHG, which has over 20 years of expertise in the industry, he is confident that the resort is ready to welcome guests safely and that things are slowly regaining normalcy. "We're already getting inquiries for destination weddings which we are known for, and we are ready to accommodate again the corporate business," he adds.
He invites travellers to enjoy a holiday stay at this beautiful getaway. "It's a beautiful destination and it's actually very safe. From Manila, it's a 2 1/2 hour drive and it's quick to access, even for a one-night stay. We have the amenities and outdoor activities where you can relax, and we are looking forward to welcome you all to the Club."
To get a glimpse of the fun activities that await you at Club Punta Fuego, follow the official Instagram page follow @officialclubpuntafuego. To book your relaxing stay, visit clubpuntafuego.com.ph. For more choices on relaxing and safe stays, check out the other premium properties managed by AHG, Anya Resorts Tagaytay and Go Hotels (Airport Road, Timog, Ermita and North Edsa).