The Philippines will start the electronic tagging of imported agricultural products as the government wants to establish a traceability system that will prevent smuggling and ensure food safety.
Agriculture Secretary William D. Dar issued memorandum order (MO) 71 which mandated the establishment of a traceability system for agricultural imports by requiring the use of radio frequency identification (RFID) tags.
Dar said the department-wide adoption of a track and trace system will improve the country's food safety measures by ensuring the traceability of imported farm products amid the Covid-19 pandemic, spread of African swine fever and emergence of other zoogenic diseases.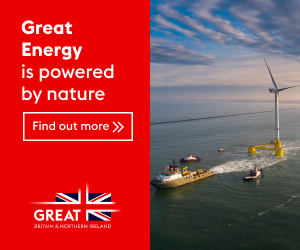 "The objective of adopting a track and trace system is to ensure food safety of imported agricultural produce by ensuring the traceability of their origin," the memo read.
"It also aims at the mitigation of smuggling of agricultural produce and the real-time monitoring system of goods."
The new traceability system will be implemented across all imported commodities but the government will pilot the scheme in the rice sector, according to the MO.
"For purposes of the application or adaptation of the track and trace system using RFID and similar system, the importance of rice shall be considered as the initial agricultural produce for its application," Dar said.
Dar's order, which took effect immediately, mandates regulatory agencies of the DA involved in farm imports to coordinate with other government agencies, such as the Bureau of Customs, to establish their respective track and trace system using RFIDs or a similar system.
"All regulatory agencies of the Department of Agriculture with regulatory functions regarding the importation of agricultural produce shall adopt or use a track and trace system technology using Radio Frequency Identification tags or similar system," he said.
"The DA regulatory agencies may enter into a memorandum of agreement with other government agencies to this effect."
DA regulatory agencies involved in agricultural imports include the Bureau of Animal Industry, Bureau of Plant Industry (BPI), Bureau of Fisheries and Aquatic Resources, and the National Meat Inspection Service.
The BusinessMirror earlier reported that the country's rice imports as of November 18 have reached 2.4 million metric tons (MMT), or 300,000 MT higher than the 2020 import volume.
Latest BPI data showed that rice imports as of November 18 hit 2.423 MMT, 15.45 percent higher than the 2.099 MMT imported by the country in 2020.