We have seen how the Covid-19 pandemic has brought out the best in many people, but it has also brought out the worst in some. Reports from the Association of Certified Fraud Experts indicate that 51 percent of organizations across the globe experienced or uncovered more fraudulent attacks. This led to approximately a five percent loss in total company revenues.
Additionally, the pandemic has also led to pay cuts, retrenchments or job losses, forcing people to find whatever means possible for their and their families' survival. Under such circumstances, these people who have lost their jobs are more often, than not, more vulnerable to fraudsters' sophisticated schemes since most bank transactions are done online.
In observance of International Fraud Awareness Week, Metrobank is reminding its clients to always be on the lookout for fraudulent schemes. Such schemes are quite rampant during this time of the year when people have already received their 13th month pay and their bonuses.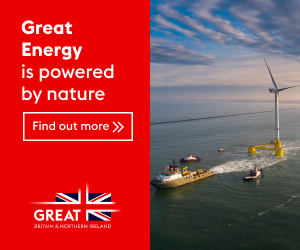 Clients, the bank added, should always remember that they are also responsible for the protection and security of their own bank and personal information. Metrobank supports International Fraud Awareness Week and is taking this opportunity to equip clients on how to protect themselves from fraudulent attacks.
The ultimate goal of any fraudulent attack is for the fraudster to get their victims' personal information so that they can gain access to their bank accounts. Phishing is just one way of doing so. Do not post your credit cards, identification cards, bills, receipts or any documents that may contain personal or account information online. Such documents should either be stored or disposed off securely.
Always make sure that your credit or debit card is close at hand. Always make sure that you are personally making the transaction with your credit card so that your card details will remain safe.
The most recent scam is the SIM SWAP modus that involves identity theft and account takeover. A supposed representative from your telco company might ask you to turn off your phone. If your mobile line is unexpectedly disconnected for more than a few minutes even if the telco continues to have a connection in that area, call your telco provider immediately through a landline to check if changes have been made on your SIM.
Another scam to avoid are investment scams that offer too good to be true investment returns. Scams like these are more prevalent during this time of the year. If you receive such offers, check the source of the message. Check to see if it is a reliable number or email address.
If you are bent on investing your hard-earned money, it is best to look for a licensed broker or certified dealer with the Securities and Exchange Commission (SEC). If you have received an investment offer, you can check SEC's known investment scam checklist to find out if it is a valid offer.
Whether you're an individual or an organization that wants to contribute to the fight against fraud, Metrobank encourages the public to participate in the Scam Proof platform (https://www.scamproof.ph/), an industry-wide initiative by the Philippine banking industry to promote fraud awareness and curtail financial fraud.
Always remember that Metrobank will not initiate calls, emails or chats to ask for your bank details. When in doubt, always validate these messages and offers by sending the bank a message via Metrobank's official Facebook Messenger or @Metrobank Twitter account. For suspected fraud, call the Metrobank Contact Center at (02) 88-700-700, 1-800-1888-5775, or email us at customercare@metrobank.com.ph using "Report Possible Fraud" as subject. Visit https://metrobank.com.ph/learn/fight-fraud for more fraud tips, news and advisories.
# # #