The challenges brought about by the Covid-19 pandemic have significantly affected the creative industry. Large corporations have become conservative with advertising and promotional activities, physical events have been disallowed, and so on.
This means less work for scores of professional storytellers, who have turned to freelancing to earn income. An example is Elise Siao, an art director, who was let go by her employer in 2020 and has had a hard time finding work or getting freelancing projects thereafter. Fortunately, The Indierectory was able to help her get some gigs.
The online platform provides ad independents and freelancers with the chance to showcase their work and be directly accessible to hiring agencies and companies. The Indierectory can be accessed and used for free by both freelancers and companies looking to hire creative advertising talents.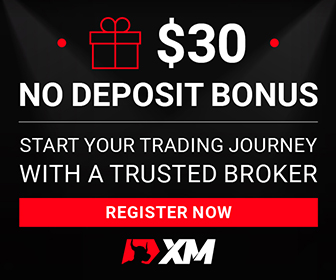 "I just uploaded my CV and portfolio and waited for projects, which did not take long," said Siao, who uploaded her CV upon the suggestion of former officemates. "To date, it has already given me three projects. It is also very helpful for recruiters who are in need of urgent help or hire."
Besides providing a database site for advertising professionals and freelancers, The Indierectory holds physical and virtual seminars, where interested parties can sign up and attend for free. Lara Non, a freelance copywriter, tried her luck in one of the gatherings, and to great success.
"I love the seminars that they come up with for the community and how it's always towards improving oneself and learning more about the industry," Non said. "It has created a safe space for freelancers to interact and immerse with different freelancers in the creative field."
"That event gave me the push I needed to compile my portfolio and to learn how to market myself," added Dia Directo-Pulido, a former copywriter at ABS-CBN.
The Indierectory makes it easy to search for jobs based on specific roles and positions in agencies. Titles include Account Managers, Art Directors, Copywriters, Film Directors, Illustrators, Motion Graphics Designers, Music & Radio Producers, Photographers, Production Designers, Strategists & Planners, Video Editors, Web Developers, and other advertising occupations. Each applicant just needs to provide their name, job position, e-mail address, mobile number, plus a link to their work portfolio.
The brains behind The Indierectory is leading local independent ideas agency, GIGIL. The group recently garnered several distinctions, both locally and internationally, including being named by Ad Age as the "International Agency of the Year for 2021."
"We in GIGIL came up with The Indierectory because we wanted to help everyone from the advertising and creative industry who unfortunately lost their jobs due to the pandemic," said Jake Yrastorza, managing partner at GIGIL. "It was our own small way to help and provide our industry brothers and sisters a platform where they will be able to showcase their work and likewise be able to get work, at the same time."
For more information on The Indierectory, visit https://www.indierectorymanila.com/about.