Diabetes continues to be one of the leading causes of death among Filipinos, and is the most common cause of chronic kidney disease (CKD) in the Philippines.
In addition to diabetes, multiple factors that contribute to the progression of kidney diseases include age, obesity, and smoking.
During a public briefing for World Diabetes Day, AstraZeneca emphasized the importance of understanding the causal link between diabetes and CKD, as well as the importance of seeking medical care for early detection and management. The presence of high blood glucose levels in patients with diabetes increases the risk of damaging vital organs, including the kidneys. This may cause CKD, which may progress to kidney failure.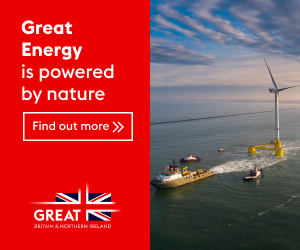 "One Filipino will develop CKD every hour, adding to over two million Filipinos who already have this disease. Most Filipinos will not know that they already have kidney problems until it's already too late. CKD is deadly, but it's not completely unstoppable," said Dr. Carlo Trinidad, a nephrologist.
Complications
Dr. Trinidad said that the many complications and deaths can be prevented with "early screening, regular checkups and a healthy lifestyle can win us the battle against CKD before it has even started."
Global data from AstraZeneca found that the majority of patients with CKD are not aware of their condition, as most do not show any symptoms, resulting in kidney failure, advancing to dialysis and rising death rates. It is estimated that around 76 percent of patients with CKD are undiagnosed.
Unfortunately, the Philippines is not an exception as data from the National Kidney and Transplant Institute (NKTI) showed that diabetes is the top cause of End-Stage Renal Disease (ESRD) among Filipinos.
ESRD is a condition where the kidneys can no longer function on their own. This resulted in increased prevalence of dialysis and the need for kidney transplantation.
According to the Philippine Renal Disease Registry (PRDR), 41.6 percent of new dialysis patients in the Philippines suffered from diabetic kidney disease in 2017. The burden of CKD affects the patients, the family and community—from loss of productivity, poor quality of life to significant healthcare expenditure from the government
Kidney patrol
To address the unmet need of alleviating the possible financial and mortality burden on CKD patients, AstraZeneca Philippines has launched an advocacy campaign called the Kidney Patrol.
The three-pronged approach of the campaign includes increasing access to CKD screening with partner medical societies, building capacity for physicians through continuing medical education on early detection and management, as well as providing reliable information on social media for the general public.
Through these three key initiatives, Kidney Patrol will also seek to help identify more undiagnosed patients who are at risk of CKD to be able to address them early and delay progression to dialysis and other complications.
Patient centered
A testament to AstraZeneca's patient-centered philosophy, Kidney Patrol is one of the many initiatives beyond the Covid-19 vaccine that tackles the holistic healthcare needs of Filipinos—from diagnosis to treatment—across AstraZeneca's multiple therapy areas.
"AstraZeneca is committed to provide support in improving health-care of Filipinos. This Kidney Patrol initiative will help increase early detection of chronic kidney disease (CKD) through expanded screening programs, transform management through continuing medical education of health-care professionals and raise awareness about the disease burden through various channels," shares Lotis Ramin, country president of AstraZeneca Philippines.
The Kidney Patrol advocacy campaign is provided by AstraZeneca Philippines as a service to patients and there is no intent to replace the advice of a healthcare professional. Patients should not self-medicate and should consult their physicians regarding their condition and treatment.