Metro Manila eases into Alert Level 2 allowing maximum 50% indoor venue capacity for entertainment and recreational establishments which started last November 5 up to November 21, 2021, backed by the Department of Trade and Industry (DTI) issued minimum public health standards and protocols.
With the goal of gradually restarting the country's economy while managing the potential risk of exposure, spread, and transmission of COVID-19, DTI released a memorandum circular on sector-specific guidelines in reopening movie theaters, cinemas, non-contact sports venues, and amusement parks last October 27, 2021.
The Film Development Council of the Philippines (FDCP), Department of Labor and Employment (DOLE), Department of Health (DOH), and other stakeholders provided inputs on the drafting of the issuance in line with the health standards and protocols under the pilot implementation of alert levels system COVID-19 response of the Inter-Agency Task Force for the Management of Emerging Infectious Diseases (IATF-MEID).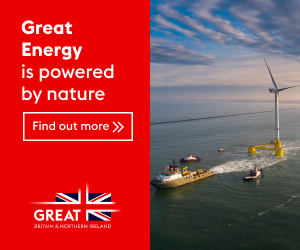 Working towards the day of reopening of cinemas, DTI clarified requirements and guidelines in operating theaters. Limited indoor cinemas opened last November 10, 2021 with strict implementation of the following health protocols, as indicated in "Annex A" of the said reference:
Only COVID-19 vaccinated individuals are to be allowed in an enclosed cinema, provided that they do not have any symptoms and presentation of vaccination cards is required
Physical distancing at all times, from ticket queuing to entrance and entry points, and maintaining one seat apart from all directions of cinema seating
Ensure proper ventilation and air filtration system, and disinfection of venue should be done every after film
Availability of hand hygiene and sanitation facilities
Designation of entry and exit points, directive signages for moviegoers, and utilization of spaces to avoid crowding by having breaks in between screening times
Face shields are required upon entry but may be taken off only during the screening proper
Face masks should be worn at all times, unless for a quick quench of thirst – eating is prohibited
Consideration of a pre-show announcement as reminder for health protocols and guidelines
Minimum IATF and DOH mandated health protocols should still be followed— temperature check upon entry, contact tracing, and disinfection and physical distancing for all entering individuals. Different government agencies, consisting of the DTI, DOLE, DOH, and the Local Government Unit's (LGU) Health Offices, are working hand-in-hand in continuing compliance monitoring and may conduct inspections.
Cinema capacity and allowable patrons vary for each alert level. DTI stated in the memorandum that on-site capacity will follow the latest guidelines set by the national government, with the addition of other prohibitions that may be imposed by the governing LGU. Below are the differences of each in accordance to the IATF-MEID guidelines:
Alert Level 5 – Cinemas are not allowed
Alert Level 4 – Cinemas are not allowed
Alert Level 3 – Maximum of 30% indoor venue capacity for fully vaccinated individuals only
Alert Level 2 – Maximum of 50% indoor venue capacity for fully vaccinated individuals and those below 18 years of age, even if unvaccinated
Alert Level 1 – 100% on all establishments, persons, or activities, are allowed to operate, work, or be undertaken at full on-site or venue/seating capacity
For guidelines on the alert level system for COVID-19 response in pilot areas, refer to the IATF mandate uploaded here.
DTI opens their lines for any public concern and feedback regarding these guidelines through DTI Consumer Care Hotline 1-384. To read the complete memorandum, a copy is available through DTI's website.
Call of Support for Local Films
FDCP emphasizes the value of reopening cinemas to the recovery of the local film industry. FDCP Chairperson and CEO Liza Diño expressed her excitement for the development, "We've been waiting for cinemas to be reopened for months, and now that it's here, we wish for a safe and worthwhile experience for our viewers."
Diño appeals for audiences to prioritize Filipino films upon the cinemas' return. "We see this as a chance for our local filmmakers, productions, artists, crew, and each one involved in creating films to get back on their feet," she added.
FDCP's Nood Tayo ng Sine campaign, which was released last year, aims to put together an online community to keep the support for cinema alive and to bring back the audience to the cinemas safely.
For the list of available cinema screenings, you may check this post from Nood Tayo ng Sine's Facebook. To get updates on the latest from the local film industry, and more exciting things to look forward to, visit their website, and their social media pages Facebook, Instagram, and Twitter.