THE residential market in Davao has shown improvement and continues to pursue the similar growth path of Metro Manila.
Janlo de los Reyes, JLL Philippines head of research and consultancy told the BusinessMirror that one of the reasons was the loosening up of the quarantine status over the past quarters which helped boost business activity in the areas. "There was a pick-up of lease demand as employees were able to return back to work. There is still some general decline in the sales activity due to returned units but prices remained relatively resilient," de los Reyes said.
Theresa Teodoro, director, advisory services of Colliers Philippines said in a recent media briefing that the Davao market is picking up as sales of residential condominium units are on the rise. She said sales, in fact, are better than last year. Teodoro said the Davao market has also recovered from the earthquake that hit the city in 2019.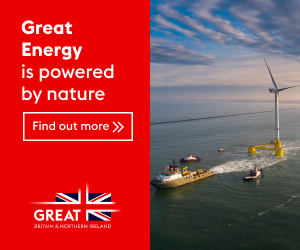 There's growth in Davao
In 2018, premier luxury developer Ayala Land Premier (ALP), in partnership with the Alcantara Group, entered the Davao market by launching Azuela Cove, a 25-hectare project that seeks to introduce to Davaoeños the quintessence of luxury condominium living in the city.
Mike Jugo, managing director of Ayala Land Premier is confident the project will be warmly accepted by the rapidly developing city. As the company's first project in Davao City, Azuela Cove seeks to introduce capaciousness to condominium living, integrating the comfort into an Ayala Land estate with the unique experience of living right by the sea.
By partnering with ALP, Edith Alcantara, director of ALSONS Consolidated Resources Inc. said they wanted a company with a sterling track record.
The Davao market delivered a warm response when ALP produced P2.6 billion in sales from the north tower of The Residences at Azuela Cove.
The 21-story seaside luxurious north tower features only 70 units priced at around P33.1 million with two iconic penthouse units priced at P80.8 million each.
"The Residences at Azuela Cove is a pioneer project for Ayala Land Premier in many ways. It is the brand's first property in rapidly developing Davao City. It is also the first residential project to be launched within Azuela Cove, Ayala Land's newest master planned, mixed-use, sustainable and seaside estate in the region," said Paolo Viray, ALP's head of sales.
Located in Lanang, Davao, Azuela Cove is being developed by Aviana Development Corp., a joint venture between Ayala Land Inc. and Alcantara Group, it is set for completion in 2023.
For the Robles-owned Sta. Lucia Land Inc. Davao City is one of its biggest drivers of growth and one of its main markets as it sees the vast potential of the region as a growth center, according to its Executive Vice President and Chief Finance Officer David dela Cruz.
With over a 24-year presence in Davao, SLLI has 14 completed master-planned gated communities covering over 750 hectares of developed land. Iconic projects such as the 164-hectare Rancho Pallos Verdes with 83 hectares of golf course, 60-hectare Davao Riverfront, and the 145-hectare South Pacific with a 70-hectare golf course to name a few.
"Sta. Lucia group's target market is the middle class and those that want to upgrade their status in life," dela Cruz said.
He said SLLI continues to develop properties in Davao because it has been successful in providing quality homes to its customers that will ensure it will last. "Thus, Sta. Lucia continues to expand in the region by investing in growth centers of the future as its core strategy," he said.
The Sta. Lucia Group through its listed company, Sta. Lucia Land Inc., has 25 ongoing projects covering 1.464 million sq m of developments across the Davao region. Major projects include the 98- hectare Las Colinas lake community in the mountains of Eden, the 28-hectare Ponte Verde project across the Davao International Airport, the 20-story Sotogrande Tower and the 37-hectare Los Rayos lake residences.
As far as Bria Homes is concerned, it also recognizes the immense potential of Davao by introducing its affordable homes in Tagum, Panabo and Digos.
Bria Homes President Red Rosales said the affordable housing unit developer of the Villar-controlled GOLDEN MV Holdings Inc., is pushing the sustainability agenda in these three projects because it believes the green agenda should be a way of life for their residents-not just a component of property management. "Given the current climate crisis, we encourage our homeowners to foster environmental awareness at all times, especially because, as the past has often demonstrated, the Philippines is particularly vulnerable to major catastrophes," Rosales explained.
Rosales also stressed how Bria seamlessly integrates sustainability in the lives of Bria homeowners. "We make it part of their lifestyles. We motivate them to keep their comfortable, well-built homes in good shape and preserve these for the next generation. We also urge them to optimize the developments' vast open, walkable spaces for fitness and recreation."
Bria Homes Tagum, situated in the "Palm City of the South," is just a few minutes' ride from the city proper, close to Pioneer Avenue and Daang Maharlika Highway. It is likewise near educational institutions such as Saint Mary's College of Tagum, Mother Rosario School of Tagum, Tagum City National High School, and University of Mindanao; hospitals such as Tagum Doctors Hospital, Tagum Global Medical Center, Palm City Medical Center Inc., and Bishop Joseph Regan Memorial Hospital; and malls such as SM City Tagum, Citymall Tagum, among others.
Meanwhile, Bria Homes Panabo, located in the "Banana Capital of the Philippines," is nestled between Davao City and Tagum, with agro-tourism sites found in nearby towns. It is likewise accessible to schools such as Quezon National Highway, Maryknoll School of Panabo, and Panabo Christian School; hospitals like Rivera Medical Center and Cainglet Medical Hospital; and the Japan-Philippine National Highway.
Finally, Bria Homes Digos, located near the Davao del Sur Provincial Capitol, is surrounded by schools like University of Mindanao and St. Benedict College; hospitals like St. Benedict Hospital, Digos Doctors Hospital, and Medical Center Digos Cooperative; and malls like Gaisano Mall of Digos and Grand Mall of Digos.
The three Bria projects are secured by 24-hour CCTV coverage, guardhouses, and perimeter walls. Recreational facilities include basketball courts, jogging paths, and kiddie playgrounds.
Moreover, Bria has also installed solar-powered streetlights to reduce its carbon footprints. Rosales said using solar lamps allows them to save on power and maintenance costs while lighting up the streets from dusk until dawn that ensures the safety of the residents.