WOMEN have taken up their rightful spaces in tinseltown and beauty has been continuously redefined over the years.
Heart Evangelista, Ariella Arida, and Kylie Verzosa are but a few of the many leading ladies who continue to change the landscape for women onscreen. Evangelista is impeccable, Arida is inimitable, and Verzosa is indefatigable.
Verzosa holds the distinction of being the sixth Filipina to have won the Miss International title. She was crowned in Japan in 2016. Two years after, she gave in to the lure of acting, accepting a guest role as a fairy in the festival entry Ang Panday.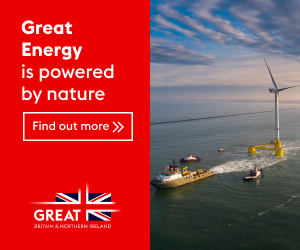 It was in this first movie that Verzosa would meet her boyfriend, actor Jake Cuenca.
Verzosa worked again with Cuenca in the television drama Los Bastardos, their friendship blossomed into romance, and the couple has been happy together ever since. Perhaps smitten by how serious her boyfriend is with his craft, Verzosa also channeled her energies into improving herself in the acting arena.
These days, Verzosa is on a roll as an actress. She bagged her first major title role in the local remake of the 2010 Korean erotic drama thriller The Housemaid, directed by Roman Perez, Jr.. This month, Verzosa shares stellar billing with actors Adrian Alandy and Marco Gumabao in the Mac Alejandre movie My Husband, My Lover, streaming very soon on Vivamax.
"I am happy that good roles continue to land on my lap, " she said. " It was not long ago when I discovered the joys of acting, and I must say that I've been bitten by the bug, and my yearning to learn more about acting is very evident in the decisions I make for myself."
Verzosa also shared that she can be both brave and bold as an actor, and that these are the same qualities that a modern woman should possess. "Women in this age should be brave and vocal about issues, and we must be bold enough to take action when needed and to take up space in society." She is also a staunch supporter of mental health issues and advocacies on women.
Another beauty queen, Miss Universe 2013 runner-up Ariella Arida has also taken several big steps as an actor. She is the lead female character in Darryl Yap's psychological comedy thriller Sarap Mong Patayin, where she has daring scenes with lead actor Kit Thompson.
Arida believes that too much of anything can be detrimental to a person, even the use of technology. Her movie warns viewers about the dangers of "catfishing," defined as the process of luring someone into a relationship by means of a fictional online persona.   "In general, there should always be balance. Truth is always essential especially in a relationship. When we cross the line, things may start to turn nasty and nobody likes that."
Arida is also in the cast of the new movie of box office director Nuel Naval, More than Blue, touted as the tearjerker love drama of the year.
Another epitome of true beauty is actress, style influencer, and international fashion figure Heart Evangelista, who headlines the new romantic GMA drama series I Left My Heart in Sorsogon.
Evangelista, who is married to Bicolano politician Chiz Escudero, first thought of the idea of a TV series that will feature the beauty that lies within the province of Sorsogon, now her second home. She suggested this to the executives of GMA Entertainment and they liked the idea and turned it into this new series about a lovely, headstrong lady who travels back to her hometown and finds herself in many crossroads about living, longing and loving.
"This show is the best thing that I have been part of. I was able to use the many aspects of my colorful experiences as a woman in this very special project, and I will always treasure the many happy memories we have had during our shoot, especially those we did in Sorsogon."
Evangelista is a go-getter. She knows what she wants and is aware of her strengths and weaknesses. "We all have aspirations. We all have priorities. We know what makes us truly happy. So we focus on people and things that will make us happy. Such is life. We decide on our happiness."
Heart Evangelista. Ariella Arida. Kylie Verzosa. All women of style and substance. And definitely more than just beautiful.