As Vice President and Chief Operating Officer in Asia Pacific, Amar Babu drove Lenovo's PC and tablet business across 25 markets and built a strong operations infrastructure. Later, as Managing Director for Lenovo India, Babu had the equally remarkable achievement of growing the country's PC market share from 8% to 20% in less than a decade.
Given his sterling reputation for taking things to the next level, Babu's recent appointment as President for Lenovo's Asia Pacific Business early this year came as no surprise. If there's anyone who can ably steer the company's ship and safely weather the storm amid these challenging times, it's Babu.
In a recent interview with BusinessMirror's The Broader Look podcast, Babu talked about his work for Lenovo Asia Pacific, the Philippines as a key market for the company in the region, weathering the pandemic and the increasingly accelerating shift to digital transformation. Excerpts: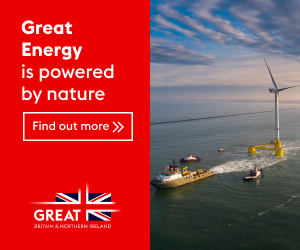 What is your general assessment of the Lenovo's presence in the Asia Pacific region?
I've been lucky to actually work in the Asia Pacific region for most of my life. I joined Lenovo. I was leading the country even in India as a country. And then I moved on as the Chief Operating Officer for Asia Pacific and then I went on to take a bigger role before I've come back as the President. So, if you look at Lenovo Asia Pacific, we've been number one in PC market, consistently. And the last quarter I just reported with over 21% share. Our presence in Asia Pacific cuts across all the countries, all the Southeast Asian countries, in Australia and New Zealand, India, the South Asia region, as we call it Bangladesh, Sri Lanka, and of course, Japan, Hong Kong, Taiwan, Korea.
When I look at Asia Pacific as leading the whole charge for our Lenovo and service-led transformation as our growth in this area has been very spectacular, I would say overall, we have a very strong presence, a leading presence, and we continue to look at opportunities to see how we can serve our customers better.
How has Lenovo performed in the Asia Pacific region before and since the pandemic?
If you look at Lenovo's PCSD business or PCs and smart devices business we were number one before the pandemic began, right? And as the pandemic fueled a whole new normal, as we would say, whether it is working from home, learning from home, or everything from home, for that matter. I think, obviously, there was a huge growth in demand and we are very well positioned to take advantage of the growth. So we have significantly grown in Asia Pacific during the pandemic that allowed us to actually meet our customers' requirements that is fueled by the changes in their lifestyle and the way technology is being used not just from home but also the way companies need to migrate to online and various changes that the pandemic demanded.
Can you identify key strengths as well as areas that would need improvement?
The whole digitization of digital transformation has accelerated across the region. And given our strength, I think it really helped us be able to actually drive and continue our growth.
Our server business also has grown significantly and we have done extremely well. Our mobile business is actually growing in triple digits although, we are a relatively small player in the Asia Pacific market. We have a good business in India and we are launching and getting to compete in some of the other markets of Asia Pacific. Clearly, the objective or the goal of Lenovo is to drive smarter technology for all, that's our kind of vision of our motto statement. And, you know, with the digital transformation that we are seeing, we want to be able to see how we can improve and capture these opportunities in the market by becoming a more solutions and services player and to move away from being a device player. I think it's a journey that we have begun doing well, but we still have a lot more to do.
How pivotal is the Philippines and Lenovo's Asia Pacific operations compared to other Asian countries where Lenovo is also strong?
I think the Philippines has been and continues to be a key market for us in Asia Pacific. It gives us huge opportunities for growth in all the businesses that I talked about, whether it's our whole PC business, our server business, or our mobile phone business. So clearly I think we are well-positioned and the Philippines is a market and as a country is also really well-poised for a technological boom. We have seen an increase in digitization, especially in the small and medium businesses as businesses move towards more and more eCommerce and online strategies. The Philippines is also a big market for outsourcing business process outsourcing across the world.
The country itself is undergoing a digital revolution, and that fits in well with our own objective of providing smarter technology and seizing opportunities in the digital transformation world. So I think overall, there is a perfect fit between Lenovo's strategy, Lenovo's investment areas, and the opportunities and the needs that we see in the Philippines market. Both from commercial customers, as well as individual students and consumers, gamers as well as what we could do with the data. For us, the Philippines is a very important market, and we also hope that Lenovo becomes a significant player in helping the whole Philippines and its industries accelerate towards digital and intelligent transformation.
What do you think will be the key trends and developments that will emerge in the tech industry within the next three to five years? And how can Lenovo take advantage of them?
With 5G coming in, this is only going to accelerate as customers really start leveraging the technology. And what 5G do is it'll actually trigger a lot more of data. And as you provide risk to generate more data, you need to be able to capture the data in real-time, be able to store that data, be able to work, you know, manage the data and build using artificial technology, artificial intelligence, analytics, and really be able to translate the data into intelligent information and operations for customers. And all of this, customers would want a lot of their infrastructure more and more as a service.
What scenario do you see playing out for Lenovo Asia Pacific when the pandemic is over?
What this pandemic has done is it has really changed the way I think we work, we consume technology and we need technology. If anything, I think the PC and technology has become central to this new world. So as a technology company we believe that this does give us more and more opportunities to solve customers' problems.
And many of the trends that we have seen that has evolved, whether it's remote working, whether it is, you know, remote conferencing, whether it is remote learning, online eCommerce, I think all of this will become a new part of our life. Cause customers have seen what digitization, what technology can do in improving solutions and improving efficiency and improving the quality of delivery in perspective of whether you're talking about education, retail, manufacturing, you know, or just shopping––every aspect of our life. And we believe that this is not a trend that will go away and this kind of ties with our vision of smart technology which has just become much, much more accelerated.
(With interview and additional input by Anne Ruth dela Cruz)
Listen to the entire podcast of The Broader Look with special guest, Lenovo President for Asia Pacific Business, Amar Babu here.