Government and private sector employers would soon be authorized to require their employees to be vaccinated against Covid-19 before they could work on-site, according to a new Inter-Agency Task Force for the Management of Emerging Infectious Disease (IATF) resolution.
In a pre-recorded video statement, Presidential spokesman Harry Roque said the IATF issued its Resolution 148-B, series of 2021, which mandates mandatory vaccination in areas where there are sufficient vaccine supplies as determined by the National Vaccines Operation Center (NVOC).
Workers in the public transportation services in the road, rail, maritime, and aviation sectors must also be fully vaccinated.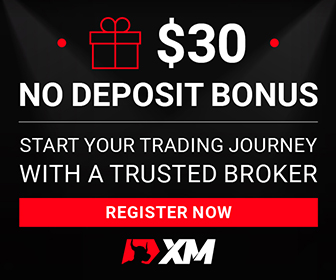 Unvaccinated employees, who will be on on-site duty would be required to regularly take Reverse Transcription-Polymerase Chain Reaction (RT-PCR) "at their own expense."
If there is insufficient RT-PCR capacity or not immediately available, the said unvaccinated workers may resort to antigen test.
IATF stressed firms may not terminate their workers solely for being unvaccinated.
IATF Resolution 148-B also allows public and private establishments, except frontline and emergency services, to "validly refuse entry and/or deny service to individuals, despite being eligible for vaccination."
The said policies will take effect on December 1, 2021 after IATF Resolution 148-B is published in a newspaper of general circulation.
Anti-worker policy
Nagkaisa Chairman and Federation of Free Workers (FFW) President Sonny Matula condemned the new IATF policy for being anti-labor, especially due to the unavailability of vaccines in some areas.
He noted the said policy is contrary to the provision of Republic Act 11525 or Covid-19 Vaccination Program Act of 2021.
"This is an anti-worker statement from a big man of the Duterte administration," Matula said.
The labor leader urged IATF to recall or suspend its Resolution 148-B until it could consult trade unions and laborers on its provisions.
He warned they would consider bringing the issue before the courts if it will start affecting the employment of workers.
The Department of Labor and Employment (DOLE) said the new IATF resolution would take effect upon the issuance of its implementing rules and regulations.
"DOLE will issue a labor advisory to guide employers and workers for their compliance with IATF resolution on mandatory vaccination. The advisory will be released soon," DOLE spokesman Rolly Francia said in a brief statement.
IATF issued its Resolution 148-B last Thursday as part of the government's efforts to increase the number of vaccinated individuals.
It urged local government units (LGU) to pass ordinances to provide incentives for fully vaccinated individuals and business establishments, which institute measures that promote vaccination among their employees and clients.