IT took some three months for the morning after to come to Hidilyn Diaz.
Three months of hectic schedule far away from the gym where she grizzled herself to one strong woman who lifts steel weights almost thrice her body weight, and tactically beating her opponents in a virtual chess game to win for the country its first Olympic gold medal in nearly a century.
That was a fateful July 26 evening in the Japanese capital inside the Tokyo International Forum, an enormous building that could pass off as an aircraft carrier when seen from afar.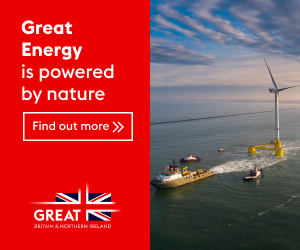 Let the party begin!
Days after, three boxers plucked three more medals and although they didn't shine as Diaz's golden disc hanging from her neck, they were more than enough to underline the Philippine participation in the Games of the XXXII Olympiad as an enormous success.
"What more can you ask for?" said Cavite Rep. Abraham "Bambol" Tolentino, president of the Philippine Olympic Committee (POC). "Four medals, one of them gold!"
The Philippines waited 97 years—or 22 Olympics—to nail its first gold medal. Diaz, too, had to chisel and mold her muscles in four consecutive Olympics to accomplish what could be the greatest Filipino sports story ever told.
"It's God's gift crafted from hard work, dedication, discipline and, most of all, setting a goal," said Diaz as she wipes away sweat from her forehead one warm day in August when she and silver medalists Carlo Paalam and Nesthy Petecio and bronze medalist Eumir Felix Marcial were hearing their hearts thumping loud as they toured their brand-new homes in Tagaytay City courtesy of the POC chief as reward for the Tokyo success.
"It's historic. Incomparable," said Philippine Sports Commission (PSC) Chairman William "Butch" Ramirez, under whose watch the country broke that long Olympic drought. "But the success didn't come overnight."
Indeed it didn't. Thirteen years to be exact—could have been 12 had there was no pandemic.
"It was a process, a program that, specifically for Hidilyn, started when she was glared by the Olympic stage in 2008, stung in 2012, missed the top of the podium in 2016 and finally lifted the big one in 2021," Ramirez added.
Ramirez was PSC chief when Diaz debuted as an 18-year-old wild card at Beijing 2008. Fresh off the juniors production line, the pride of Zamboanga City wasn't expected to get a podium finish, more so stand in the way of the favored weightlifters of that time.
In 2016 in Rio where carnival, samba and bossa nova are a way of life and competing at 53 kg, Diaz lifted her way to a silver medal—so near yet so far from the mint everyone back home craved for.
And then the date: July 26, 2021. The venue: The Tokyo International Forum. The weight class: 55 kg.
A Chinese had more illustrious credentials than Diaz. But Diaz's camp—now famously called Team Hidilyn or Team HD—had aces in their sleeves. It was a contest of who could lift the heaviest, but the evening turned into a chess match—a battle of wits and strategy, with the first to blink losing.
The result had more icing than a mere gold medal—Olympic records in the clean and jerk (127 kg) and total lift (224 kg) and all hell broke loose.
Every Filipino in the cavernous venue was in tears. Tolentino? He wasn't only cheering and shouting, he was dancing while waving the nation's colors.
Success of one, success of all
HIDILYN DIAZ was one of 19 Filipino athletes who made the grade for a ticket to the Tokyo Olympics.
Before Diaz and boxers Carlo Paalam, Nesthy Petecio and Eumir Felix Marcial went to shop for medals, 15 others gallantly held fort against formidable foes and they weren't only Olympic first-timers, they were young and would be ripe for the medals come Paris 2024: Elreen Ando, 22 (weightlifting); Irish Magno , 30 (boxing); Carlos Yulo, 21 (gymnastics); Yuka Saso, 21, Bianca Pagdanganan, 23, and Juvic Pagunsan, 43 (golf); Margielyn Didal, 22 (skateboarding); Cris Nievarez, 21 (rowing); Kurt Bryan Barbosa, 22 (taekwondo); Jayson Valdez, 25 (shooting); Kiyumi Watanabe, 24 (judo); Remedy Rule and Luke Gebbie, both 24 (swimming); and EJ Obiena and Kristina Knott, both 25 (athletics).
Nievarez was an unassuming 21-year-old from Atimonan, Quezon, and, at 5-foot-11, was a dwarf when compared with his world-class opponents who could be mistaken as basketball players as they tower above 6 feet.
The first Filipino on the starting block only hours before the July 23 opening ceremony, Nievarez muscled his way to the quarterfinals of men's singles sculls, a performance that set the tone for what eventually became a fruitful Olympics campaign.
"Cris [Nievarez] refusing to be eliminated on the first day of competitions was a morale boost for the Philippine delegation," Ramirez said. "It was a whiff of fresh air."
The Tokyo Games were played under a playbook consisting of dozens of health and safety protocols, which, months after the last of the Games panels were dismantled, could pass off as a success story in itself in the world's battle against Covid-19: Out of the 10,000 or so athletes, almost as many media personnel and sports officials, staff and volunteers, a little over 400 contracted the virus—all local contamination.
"This batch of athletes showed how Philippine sports progressed, despite the lockdown that shuttered sports and forced our national athletes to train at home and interact with their coaches online," Ramirez said. "They proved winning Olympic medals, much more gold, is not impossible."
Diaz success story
a game changer
PHILIPPINE Sports Commission Chairman William Ramirez said the success in Tokyo took time to ripen and the bottom line for it all were comprehensive training and funding.
"Team HD is a classic example, now a tried-and-tested formula that to clinch a medal in the Olympics, an athlete has to be well taken care of," Ramirez said. "Gone are the days when an athlete has only one coach. There are many aspects to sporting success."
Team HD consisted of Chinese weightlifting coach Gao Kaiwen, strength and conditioning coach Julius Naranjo, sports nutritionist Jeaneth Aro and sports psychologist Karen Trinidad.
"There you have it, Team HD. Elite sports and elite athletes is multifaceted," Ramirez said. "Team HD is the template, the blueprint."
It took four Olympic cycles or 16 years for Diaz to achieve success—and fortune, as bonuses and incentives in cash and in kind, plus commercial endorsements are expected to breach the P100-million mark even before Diaz herself knows it.
Paris 2024 beckons
WITH one gold, two silver and one bronze medals, the Philippines emerged as the best performer among Southeast Asian Games countries.
It was ranked No. 49 in terms of gold medal won on the medal tally board and No. 40 in total medals earned among 205 of the 206 member countries of the Olympic movement.
It was ninth place among Asian countries also based on gold-medal harvest. Nineteen athletes, all, except four, are no older than 25 years old.
Again, what more could you ask for?
"This is the best-ever Philippine team that's been assembled for the Olympics," Rep. Abraham "Bambol" Tolentino, president of the Philippine Olympic Committee, said. "We carried the momentum from the Jakarta 2018 Asian Games and the 2019 SEA Games when we won the overall title and brought them all to Tokyo."
Tolentino wasn't president but was an active top brass of the POC when the 4-2-15 gold-silver-bronze haul was accomplished in Jakarta. One year later, as president of the POC that was still licking its wounds from ugly political intramurals, Tolentino engineered an amazing and unprecedented 149-117-121 harvest in the SEA Games the country hosted.
"And this team will be ripe for more medals in Paris 2024," added Tolentino, referring to the next Olympics the French capital is hosting in three years.
With the country's sports leaders setting a common goal, Paris 2024 could yet be another resounding success, if not better than Tokyo.
"The Paris Olympics are three years away, but three years could be done without you noticing it," said Ramirez. "But with the Tokyo campaign came the momentum that we, sports leaders, won't allow to pass."
"Let's build from the momentum achieved in Tokyo, we have enough time and we know the drill—train, compete in as many competitions abroad and pounce on both mental and physical aspects of preparation," he said.
"Let us brand the Tokyo Olympics success not only as a mere victory, of winning the Philippines's first Olympic gold medal, but as a legacy, one that goes down not only in our country's sports history, but our pride and honor as a nation."
Party's over, back to training
HIDILYN DIAZ and soon-to-be husband Julius Naranjo are now back in Malacca, Malaysia, the very same place where they locked themselves down while training in near seclusion for the Tokyo Olympics.
"The celebration and vacation are over," said Diaz as she started to pack her luggage a week ago with Naranjo at their Eastwood condominium unit that was one of dozens of bonuses and gifts she received for her Olympic gold medal.
Diaz, who got so busy making TV appearances, photo shoots, product endorsements, among others, is back to her 100-percent athlete self: she's now focused on the International Weightlifting Federation World Championships set from December 7 to 17 in Tashkent, Uzbekistan.
"I am still an athlete, still hungry to achieve my goals," Diaz said. "It's still in my blood as an athlete, I feel that I still need to compete."
"Like what I said in previous interviews, I am not stopping despite winning an Olympic gold or after achieving the goal," said the 30-year-old Diaz, who was promoted to Staff Sergeant at the Philippine Air Force upon her arrival from Tokyo in July.
"It's not just because I needed to, but I am doing this for the love of what I am doing and this is my lifestyle," she said. "Goal setting again."
Diaz will stick with the women's 55-kg class in Tashkent, targeting the only gold medal missing from her collection after successful runs in the Jakarta 2018 Asian Games and Philippines 2019 Southeast Asian Games that preceded her successful Tokyo Olympics campaign.
"I would like to say that every competition is important, yes the world championships are very important," she said. "That's the only one missing."
She stressed that once they step on Malaysian soil, it will definitely be "pure and serious training."
"It's always going back to basics. It's a six- to eight-hour training session a day, mental preparation, diet and recovery," Diaz said.
The morning after has come to Hidilyn Diaz, a brave woman of an athlete raised in simplicity in quaint Barangay Mampang in Zamboanga City who has a heart of a champion and a dream, an accomplished one, to become one of the greatest Filipino athletes of all time.