FACE-TO-FACE classes and a more "normal life" for all may soon become a reality following the decline in Metro Manila's Covid-19 cases, according to the National Economic and Development Authority (Neda).
The Neda chief, Socioeconomic Planning Secretary Karl Kendrick T. Chua said bringing down the quarantine level of the National Capital Region (NCR) may happen in a matter of weeks.
Meanwhile, the retail industry is now upbeat about being able to recoup their losses this year with the easing of the Alert Level in Metro Manila earlier this month.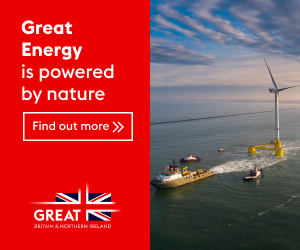 The Philippine Retailers Association (PRA) reported on Wednesday its members are anticipating "to break even" by the end of the year following an increase in their sales—this, after the Department of Health (DOH) lowered last October 16 the alert level in the National Capital Region (NCR) from 4 to 3.
"The good news is the shoppers are now slowly returning. In fact, they are visiting our physical stores. I am sure, since the announcement of Alert Level 3 [in NCR], there has been more mobility and we see more shoppers now in the malls," PRA President Romarie Ong said in a virtual interview with PTV.
Despite the emergence of online shopping, Ong said "brick-and-mortar" stores will still play a crucial role in completing the experience of shoppers, especially those who want to "touch and feel" the items, which they want to buy.
Ong said they are also eagerly awaiting a lower alert level in NCR just in time for the start of the Christmas shopping season.
Malacañang earlier said there is a high chance the Department of Health (DOH) through the recommendation of the Inter-Agency Task Force for the Management of Emerging Infectious Diseases (IATF) will downgrade the Alert Level in NCR from 3 in November due to the decreasing infection and health-care utilization in the region.
A lower alert level in NCR will allow certain establishments to operate beyond 60 percent capacity.
Meanwhile, Chua, guesting at a public webinar, said that as of October 25, a total of 55.7 million vaccine doses have already been administered.
This means 30 million Filipinos have received their first dose while 25.7 million have received their second or have complete vaccine doses.
"So our cases now have gone down to a level that is low enough to allow further reduction in the quarantine status to Alert Level 2 or better in the coming weeks," Chua said.
"We hope to allow more children to have a more normal life by going back to school physically and families also going out and as we see in the past year and a half, the far majority can take care of themselves and we limit our lockdowns to local areas," he also said.
Chua expressed concern that postponing face-to-face schooling for another year would further swell the cost to the economy.
Based on studies, Chua said, a year without face-to-face schooling will trigger P11 trillion worth of lost productivity over the lifetime of workers.