The Department of Agriculture (DA) has vowed to support domestic rabbit meat production given its viability as a substitute for pork, which remains expensive due to the supply problems caused by a fatal hog disease.
"We will see to it that we provide strong support for the massive production of rabbits to be distributed initially here in Caloocan, so we can show the world that rabbit meat can be a substitute for pork," Agriculture Secretary William D. Dar said during the Rabbit Dispersal Project launch at the Shrine of Our Lady of Grace Parish in Caloocan on October 26.
The agriculture chief said the DA will support the advocacy of Association of Rabbit Meat Producers Inc. (ARaMP) to develop the country's local rabbit industry.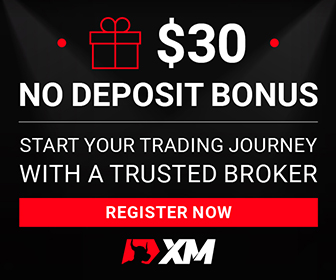 "BAI [Bureau of Animal Industry] will facilitate the establishment of necessary guidelines and provide assistance for the industry, which is still considered to be at the infancy stage," the DA said.
The DA noted that rabbit meat can be a healthy alternative to pork, which has become more expensive, due to the impact of African swine fever (ASF) on the country's hog industry.
"Many hotels, restaurants, and entrepreneurs have already developed different rabbit-based dishes," the DA said.
In August, the Philippines issued new import rules to facilitate the entry of "superior" rabbit breeds to boost domestic rabbit meat production. (Related story: https://businessmirror.com.ph/2021/08/26/da-releases-import-rules-on-superior-rabbit-breeds-for-meat-production/)
The Shrine of Our Lady of Grace Parish targets to distribute rabbits to about 100,000 families within a year. The parish has also organized a seminar on rabbit raising which will be delivered by ARaMP President Artemio Veneracion Jr.
The rabbit dispersal package includes a cage, two-month-old upgraded breed rabbit, automatic drinker, two kilograms of pellets, nest box, and a manual on rabbit raising, according to the DA.
In a statement, the parish said the number of initial beneficiaries of the rabbit dispersal program would be 75, in line with the 75th anniversary celebration of the parish.
"Mabilis dumami ang kuneho. Sa loob lamang ng isang taon ang isang pares nito ay maaring umabot agad sa mahigit ng isang daan ang populasyon. Kaya naman ito ang nakikita ng Parokya ng Shrine of Our Lady of Grace na solusyon sa pandemya ng pagkagutom," [Rabbits reproduce fast. In just a year, a pair of rabbit can multiply to over a hundred. That is why the Shrine of our Lady of Grace Parish sees rabbit production as a solution to hunger.] said Fr. Eduardo C. Vasquez Jr., OMI, Rector and Parish priest of the Shrine of Our Lady of Grace Parish.