SAYING continued oil price hikes may cause price shocks in December, lawmakers on Tuesday asked Congress to immediately repeal the excise tax on oil products.
House Deputy Minority Leader and Bayan Muna Rep. Carlos Isagani Zarate and Assistant Minority Leader and ACT Teachers Representative France Castro, in separate statements, questioned the Duterte administration's inaction on the steady climb of fuel prices, now entering their ninth week.
With this inaction, Zarate called on House leaders to fast-track House Bill 243, filed as early as 2019, that mandates the repeal of excise tax on oil products, following the ninth straight week of straight oil price spikes.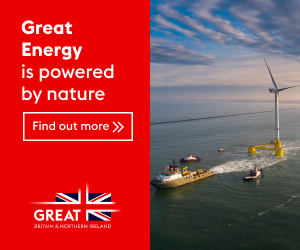 "We call on the House Energy Committee to immediately consider HB 243 that would alleviate our peoples' burden," said Zarate, adding that economic managers should stop blocking this move.
The DOF has said the national government stands to lose P131.4 billion next year if fuel excise taxes are suspended in response to rising oil prices, and asserted that "substantial revenue loss" could affect the government's Covid-19 recovery measures for next year.
It said the only way to suspend the fuel excise taxes under the TRAIN law is through legislation.
Zarate cited the study of think-tank IBON Foundation which said  the removal of excise tax, based on the eigth oil price hike, will lower the price per liter of diesel by P6.72 and of gasoline by P6.33.
He said it will also remove P3 from the price per kilo of liquefied petroleum gas (LPG), lowering the price of an 11-kilo tank by P33 not including VAT. The price per liter of diesel can go down from some P46.33 to P39.61, gasoline from some P55.51 to P49.18, and LPG from some P968.90 to P935.90.
"Duterte and his econonic managers cannot escape the blame now because their TRAIN law is punishing even more the people during this pandemic-aggravated crisis. We must junk the TRAIN law's anti-people provisions now before more people suffer," added Zarate.
For her part, Castro said the Duterte administration is only deliberately adding more burden to the already ailing Filipino people by not doing anything to ease prices of fuels.
"Nine consecutive weeks of oil price hikes near to P20/liter for gasoline, P18/liter for diesel and P15.49/liter for kerosene. In these price increases, one-fourth of the fuel prices go to excise tax and VAT," she added.
"There are House Bills filed in Congress that could ease the burden of many Filipinos in the never-ending fuel price hikes. The Makabayan bloc filed House Bill 243 mandating the repeal of excise tax on oil products," said Castro.
Offset
Meanwhile, Bayan Muna Chairman Neri Colmenares pointed out that "the supposed oil revenue losses can be offset by also suspending corporate income tax [CIT] cuts under the Corporate Recovery and Tax Incentives for Enterprises Act or CREATE as already pointed by IBON Foundation."
"IBON also noted that the government projects revenue losses of P115.8 billion in 2021 and P101.8 billion in 2022 from CREATE's CIT cuts. Reducing indirect consumption taxes such as on oil and increasing direct taxes on income makes the tax system more progressive.This would offset their supposed losses and would give a much needed breather for consumers," said the Bayan Muna chairman.