THE private sector is taking the lead in infrastructure investment to improve internet connectivity and bring down costs, and the government must follow suit if it wants to boost digital infrastructure and build economic resiliency, an executive of leading digital enterprise The Globe Group said.
In a virtual town hall discussion called Digital Readiness PH: Fostering a Digital Empowerment Agenda organized recently by Stratbase ADR Institute, Yoly Crisanto, Senior Vice President, Chief Sustainability Officer and Head of Corporate Communications of Globe, said her company is investing $2.1 billion in capital expenditure this year to develop the digital infrastructure that the country needs.
"We targeted a million fiber lines this year and we were able to hit that target as early as September," she said. "We have made 4G the default technology for mobile data and we are aggressively expanding into 5G to enable services like AI, IoT, robotics, among others."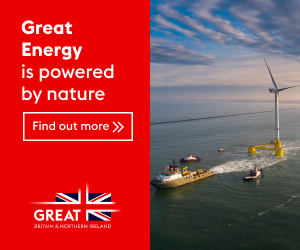 Crisanto said that Internet prices have considerably gone down in terms of price per GB and GB allocation. "Today a customer can get as much as 16 gigabytes only by paying P6 per GB. The same is true for homes. Our home prepaid Wi-Fi price per GB has gone down. From P23 per GB, now it's P7."
She notes, however, that challenges still hound the Philippines in this area.
"We have to be able to digitize government. We're ranking 63rd in the world in terms of infrastructure and 67th in various e-government indicators."
Crisanto said that the main issue is no longer internet speed, per se, but the seamless connection across various places in the archipelago. "We always ask ourselves, is connectivity consistently good across all locations?" For a country that has consistently ranked first in the world in terms of time spent on social media, internet penetration has inched up to 65%.
Globe itself has made significant strides, starting from the reimagining of its role in society. "Globe is no longer only a telecommunications company. It is now a digital solutions and digital platform company – The Globe Group – an ecosystem of many different companies that are all fostering digital technologies."
According to the recent study on digital payments in the Asia Pacific region by cybersecurity firm Kaspersky, the Philippines has the highest number of "e-cash adopters" among 10 countries in region topping at 37% followed by India (23%), Australia (15%), Vietnam (14%), Indonesia (13%) and Thailand (13%), and Singapore (11%).
"COVID 19 accelerated digital adoption among Filipino consumers especially in the area of e-payments and e-commerce and that a lot of economic activities are now being done online, including the micro and small and medium enterprises," Crisanto said.
Globe has also been focusing on the education sector, putting up Global Filipino Schools that provide 21st-century learning in all 17 regions in the Philippines. Among other education-related initiatives are the training of teachers covering not just the usual curriculum but mental health, the acknowledgment of parents' crucial role in distance learning, and the building of an IT Academy and creation of a technopreneurship module with De La Salle University.
"We should really start pushing STEM education because it will create the future," Crisanto said.
The virtual town hall held brought together representatives of information and communication technology organizations who articulated the current state of our digital readiness and proposed ways to accelerate the achievement of this aim.
Among the speakers were DICT Secretary Gregorio Honasan, who affirmed the government's commitment to the transformation, beginning with actual physical connectivity highways through the National Broadband Network. The country is also working to bring connectivity to various parts of the country, including unserved and underserved areas.
Complementing these efforts are capacity-building initiatives to upskill Filipinos for the digital economy.
"The training aims to uplift and empower more Filipinos, particularly those belonging to the most vulnerable sectors of society," he said.
Stratbase president Dindo Manhit, in his statement, acknowledged that internet services had significantly improved during the pandemic because of investments from the private sector. Amid these gains, the challenge is to enable the education sector to catch up with these infrastructure improvements.
"Education is the core of any society," he said. "How can we translate the talent and capacities to training in education? We should push the idea of turning digital readiness into people's readiness."