WHILE the ongoing pandemic has slowed down major film companies and TV networks in churning out their regular volume of films and programs, it has given entertainers more than enough time to focus on improving themselves and their physiques, especially male celebrities who are aware that the fitter they are, the more palatable they will be on the big and small screens.
Take, for instance Derrick Monasterio who has been really setting his sights on having a perfect hot bod—not only to look good, but to be at his healthiest during these extraordinarily impactful times. "I have been working out for many years now, and fitness has become a lifestyle for me, not just a regular activity. I read a lot of articles and books, watch a lot of videos on the 'net, and apply whatever is best suited to my daily grind as an actor."
He added, "After each workout, I feel more inspired when I see improvements, especially when I reach the goals I set for myself. During good days, I try to go that extra mile, but not to the extent that I risk injuring my body parts." Monasterio also shared that he always listens to what his body tells him.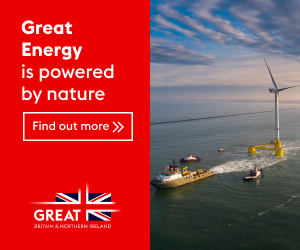 Recently, this GMA charmer has been combining both weightlifting and the routines he discovered in Cross Fit, a high intensity fitness program that combines elements from different sports and types of exercises. "I lift weights because my muscles will be more defined doing so, while Cross Fit allows me to challenge myself more, strengthens both my core and my endurance, and it also elevates my level of self-discipline."
We hope his mother studio will entrust Monasterio with meatier lead roles after his stint in Legal Wives, so he could also flex his acting chops on a wider spectrum.
Meanwhile, Jak Roberto, another GMA contract artist, is fast catching up with his network "brothers" as far as the battle for the most as amazing abs is concerned. He recently flexed his toned upper body in a social-media post he captioned "Benefit of Quarantine!" which sent the GMA fans into a retweeting spree.
Roberto, who is the significant other of popular actress Barbie Forteza for more than four years now, told us that his girlfriend supports him all the way in his fitness program. "She knows that we are required to always look our best in this very competitive business, and she encourages me in my workout and training sessions, so I can look yummy not only in my projects but also for her."
The hardworking Roberto still has not relinquished the "Ang Pambansang Abs" title bestowed on him early this year by his many followers. "I blush every time I hear that. If they see me on shoots taking off my shirt when I change into my next assigned outfit, they always tease me and count my pan de sals," he said.
While we are on the subject of abs and pan de sals, GMA CEO Felipe Gozon sent a message to Kamuning Bakery in celebration of World Pandesal Day, the local version of World Bread Day, which is celebrated annually in mid October.
"The smell of freshly baked pan de sal and brewed coffee evoke warm memories of home. Kamuning Bakery and I share something special—we are both the same age. Congratulations for putting the spotlight on our country's humble yet popular bread. From its humble beginnings in 1939, the bakery has kept its legacy of serving traditional, no preservatives, and proudly Filipino-style bread. It is also a home to diverse leaders, intellectuals, writers and celebrities. Even after it was burned to ground last year, it remains undaunted. Like the pan de sal, it has remained resilient and constant—still serving the needs of many. 'Yan ang Serbisyong Totoo!"