As the lead agency in the implementation of President Rodrigo Duterte's flagship project, the Build, Build, Build Program, the Department of Public Works and Highways (DPWH) has undertaken and supervised the construction, maintenance, improvement, and widening of a total of 29,264 kilometers of roads since July 2016.
Last June, Presidential Adviser for Flagship Programs and Projects Vince Dizon, who is also president and Chief Executive Officer of the Bases Conversion and Development Authority (BCDA), assured that while "Build, Build, Build" continues to make progress, it is also setting up the foundation in terms of infrastructure for the next administration and beyond.
The projects range from airport roads, seaport roads, tourism roads to farm- to-market roads spanning a total 13,294.54 kilometers in Luzon, 5,427.06 kilometers in the Visayas, and 10,542.88 kilometers in Mindanao. As of October 2021, the DPWH has completed over 2536.5 billion pesos worth of projects and generated over 6.5 million jobs for Filipinos. 1.6 million of which was achieved this year.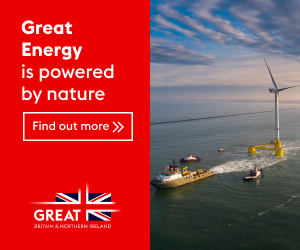 The Build, Build, Build program also covered the building of national roads and bridges that would further connect the country. To date, there have been a total of 33,119.56 kilometers built, with 98% of it already paved. Meanwhile, the national bridges completed number at 8464, which numbers to 382,616 lm.
These public infrastructure projects amounting to P2.5 trillion from 2016 to 2020 were accomplished under the leadership of Secretary Mark A. Villar, which, the agency noted, "has implemented almost threefold more projects than any administration in the last five decades."
"A total of 6.5 million workers made 'Build, Build, Build' a reality. We are confident that President Duterte's promise of decongesting EDSA by 2022 will become a reality. Before the term of the President ends, we will complete the construction of several big-ticket projects, including the Kalayaan Bridge linking Taguig and Pasig, Binondo-Intramuros Bridge, Mindanao Avenue Extension, Katipunan Avenue Extension, and the NLEX-SLEX Connector project which will connect Skyway Stage 3 and NLEX Harbor Link," Villar further noted.
On top of these, the DPWH has also made several strategic infrastructure programs. These include traffic decongestion programs, integrated and seamless transport systems, convergence and rural road development programs, and livable, sustainable and resilient communities. These programs built many high standard highways and expressways, roads leading to growth corridors in Western Mindanao, upgraded access roads to ports, and created the integrated water resources management program.
Another project highlighted in the DPWH report is the agency's EDSA Decongestion Program which built 11 bridges for a total of 9,157 kilometers and 14 roads/expressways for a total of 121.8 kilometers. Leading the list is the Metro Manila Skyway Stage 3, the elevated expressway from Buendia, Makati City, to the Northern Expressway in Balintawak, Quezon City. Now fully operational, the travel time from Buendia to Balintawak is reduced from 2 hours to 20 minutes. The new skyway is expected to decongest EDSA and other major roads by as much as 55,000 vehicles a day.
The economic cost of transportation clogging in Metro Manila has risen to P3.5 billion a day, and the situation can get worse, with the cost rising to P5.4 billion a day by 2035 if interventions are not made. This is according to September 2018 published study by Japan International Cooperation Agency (JICA), a long-time partner of the Philippines for its development program.
In an effort to help other sectors, the DPWH also created several convergence programs with other departments such as the Department of Tourism, Department of Education, and many others.
The Tourism Road Infrastructure Program (TRIP) is a project created with the Department of Tourism. It is aligned with the strategic direction of National Tourism Development
Plan to improve access and connectivity to tourism gateways, service centers and tourism sites. A total of PhP 121 billion was allocated from 2016 to 2021 for the construction, improvement and upgrading of about 4,268 km of roads leading to declared tourism destinations. To date, a total of 2,436 kilometers of roads have been completed that connect to prominent tourist spots.
In November 2016, the ROLL-IT Program was developed to create and enhance industry-developing infrastructure. As a convergence program with the Department of Trade and Industry, its priority is in economic and manufacturing zones in support of the Export Development Act, the SME Act, and the Comprehensive National Industrial Strategy. From 2018 to 2021, a total of PhP 42 billion has been appropriated for the construction and upgrading of about 1,519 km of access roads leading to industries and trade corridors across the country.
The Department has also completed 133 structures to enhance the capability and readiness of the military police under the TIKAS program (Tatag at Imprastraktura Para Sa Kapayapaan at Seguridad). At the same time, they also created a total of 150,149 classrooms to aid public schools with classroom shortages nationwide. School workshop buildings were likewise built all over the country to assist students and teachers with a total of 949 buildings in Luzon, 464 buildings in Visayas, and 651 buildings in Mindanao.
In addition to these projects, the DPWH also did their part in helping the country overcome the pandemic. By building 770 We Heal as One Centers, which includes facilities for Mega Community Quarantine, Isolation, Off-site Dormitories and Modular Hospitals, the department has played a great role in the country's COVID-19 mitigation process. The agency also completed 222 new evacuation centers that are now benefiting calamity-stricken communities and areas with high cases of COVID-19.
By the time the Duterte administration exits in 2022, the public may expect the completion of the Department's ongoing projects which include 15,134 kilometers of road construction, rehabilitation, and widening; 1,859 bridge rehabilitation, retrofitting, replacement, and widening; 4,155 flood-control projects; 17,647 more classrooms, 186 school workshop buildings, and 99 evacuation centers.
"Are we finished? Hindi 'ho. Dahil hindi tayo titigil sa pagtatayo at pagsasa-ayos ng mga airport, ng mga pantalan at mga infrastructure projects na magbibigay ng kaginhawahan sa mga Pilipino (Not yet. Because we will not stop building at rehabilitating airports, seaports, and infrastructure projects that will benefit Filipinos)," Transportation Secretary Art Tugade also noted.
With the DPWH's robust pipeline of infrastructure projects, the Duterte administration is ready to leave the next administration with "a legacy of continuity" that will benefit many Filipinos for generations to come.