METRO Manila residents are making their travel plans and top on the list are destinations more accessible via land trips instead of air routes.
The Hotel Sales and Marketing Association Inc. (HSMA) has just concluded its month-long September Online Sale (SOS), and about 32 percent of the purchases were for hotels in the Batangas/Cavite-Tagaytay/Laguna cluster.
HSMA President Benjamin Martinez (The Bayleaf Hotels) also revealed that Boracay Island and Iloilo were in second place at 23 percent of total travel vouchers purchased. This was followed by the Manila/Pasay/Parañaque area at 14 percent, Clark/Bataan/Ilocos/Banaue at 12 percent, Cebu and Bohol at 9 percent, Palawan and Davao at 5 percent, Makati/Bonifacio Global City/Alabang at 3 percent, and Ortigas/Pasig/Quezon City at 2 percent.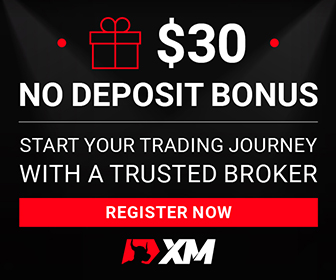 Gross sales recorded in this year's SOS was some P29.23 million in hotel vouchers, a two-fold increase from the P14.51 million worth of vouchers sold in 2020. Last year, however, the SOS was only for two weeks, where 1,752 vouchers were purchased, compared to this year which ran from September 15 to October 15, where 5,153 hotel vouchers were purchased.
The last day of the sale broke the record with close to P5 million in vouchers sold in a single day.
Boracay edged out this year
ON a singular destination basis, top sellers this year were hotels in Batangas, Parañaque, Pampanga (Clark), and Boracay. Last year, top destinations were Manila, Boracay, and Batangas.
Martinez said, "Boracay Island still did very well this year. In fact five from the top 20 [destinations] are from Boracay. The Batangas/Tagaytay/Cavite/Laguna  cluster fared better because it is just driving distance from Manila. Many are curious with Twin Lakes Hotel since it is new and they have compelling promos, while Acuaverde and Acuatico are beach resorts in Batangas. Majority of the buyers are from Metro Manila."
He expressed gratitude to the participants for their support and involvement in this year's SOS. There were 80 hotels who participated this year, and featured not just hotel stay vouchers, but also food and beverage packages as much as 70-percent off.
"Their compelling and creative promos attracted the buyers to patronize our online sale. The overwhelming results inspire us to do even better in all our projects that we are planning in the future," he said, adding that more than 67,000 visitors in HSMA's page were recorded."
The Department of Tourism, its marketing arm, the Tourism Promotions Board, Isentia and Cebu Pacific, were partners of HSMA in this year's online sale. All vouchers, said Martinez, were good for one year, and rebookable.
HSMA earlier said the travel restrictions brought on by the Covid-19 pandemic have dented hotel revenues by as much 70 percent. Most of its members in Metro Manila are registered as quarantine hotels, with room rates being cut.
Their revenues could turn around especially since staycations are now allowed in Metro Manila under Alert Level 3, with age restrictions eased. Government has also eased the arrival requirements for balikbayans vaccinated abroad. (See, "State vaccination certificates now recognized for entry into the PHL," in the BusinessMirror, October 15, 2021.)