THE Duterte Administration was prodded to seriously consider adopting a unified and automated (cloud-based) warehousing and inventory system to be set up by the Department of Science and Technology (DOST) and the Department of Information and Communications Technology (DICT) "for all government entities involved in the procurement process."
Senator Francis N. Tolentino conveyed the suggestion over the weekend through Education Secretary Leonor M. Briones to "tap the help of the DOST and the DICT to create an automated and cloud-based warehousing and inventory system."
"This would not be based on papers, ledgers, charts, etc.," Tolentino explained to Briones, adding: "This would involve the DOST; perhaps the DICT with you (Briones) at the helm and making the initiative."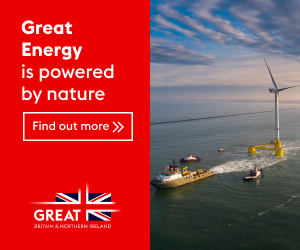 In turn, the senator said Briones indicated she is amenable to the suggestion, noting this should help "put an end to the decades-old inventory problem," not just of DepEd, but other government agencies, as well.
Embodied in Senate Bill (SB) 2431 filed by Tolentino, the enabling legislation aims to amend Republic Act (RA) 9184 or the Government Procurement Reform Act and establish a "warehousing and inventory system" for all government procuring units.
Once enacted into law, the senator said the remedial legislation will "mandate the Government Procurement Policy Board (GPPB) to promulgate a standard operating procedure manual on proper warehousing and inventory of acquired and purchased items to be used by procuring government institutions."
Earlier, Tolentino prodded the Department of Education (DepEd) to enter into a partnership with the DOST and the DICT to create an inventory management system for the DepEd's assets.
At last week's Senate hearing of the DepEd's proposed 2022 budget, the senator raised the suggested remedial legislation when Tolentino tackled the Commission on Audit (COA) report flagging the agency's inventory system.
"My attention was called on several items referring to inventories. It is a tough matter to discuss and implement and perhaps concur with the suggestion of the COA," he noted.
Affirming the importance of digitalization in achieving economic and social resilience, the lawmaker also filed the proposed remedial legislation that will mandate the implementation of digitalized technologies in the local government level, referring to the proposed remedial legislation seeking to mandate local government units (LGUs) to implement a digitalized inventory and warehousing management system.
Tolentino explains that given the broader responsibilities devolved to LGUs, it is "necessary to ensure efficient delivery of basic services by the LGU, including accurate and transparent inventory and warehousing of procured goods."
He noted that as of now, LGUs are mandated to establish an archival system for all government properties, goods and documents for proper inventory and safekeeping; but "the process is not automated or electronic."
"The lack of automation then translates to inaccurate and inefficient tracking of procured goods as flagged annually by the COA," the lawmaker lamented. "Hence, measures that would expedite digitalization of government processes, including inventory and warehousing of procured goods, should be adopted by the LGUs."